Celtics
Former Celtics point guard Kenny Anderson recovering from stroke
"We would like to thank everyone for reaching out on behalf of Kenny."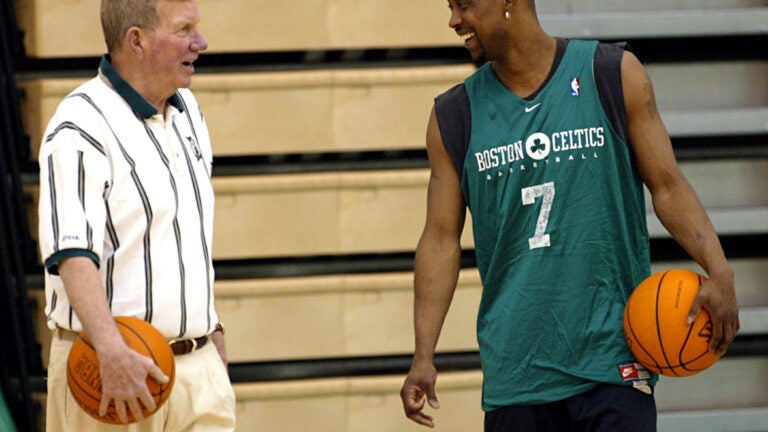 Retired NBA point guard Kenny Anderson is recovering from a stroke he suffered this weekend, according to The Tennessean.
Anderson, 48, was hospitalized after suffering the stroke Saturday but has since been released from the hospital and has returned home, The Tennessean reported Tuesday afternoon. The second overall pick in the 1991 NBA Draft, Anderson averaged 12.6 points and 6.1 rebounds over the course of his 14-year career, which included a five-year stint with the Celtics. He is now the head coach of the men's basketball team at Fisk University in Nashville.
Hoping Kenny Anderson fully recovers from his health issues. Here he is destroying Duke's Bobby Hurley. They found Kenny's keys and wallet in Bobby's locker after the game. pic.twitter.com/Xd18nc4nYp

— Marl Kalone (@KaloneMarl) February 26, 2019
Fisk's athletic director, Larry Glover, told The Tennessean that Anderson is expected to return to coaching after his recovery. The team's season ended Feb. 18.
As obtained by The Tennessean, Anderson's wife, Natasha, released the following statement via spokesperson Lina Catalfamo Path: "We would like to thank everyone for reaching out on behalf of Kenny. Our family is extremely grateful for all the prayers and love that we have received over the last few days. We appreciate you continuing to respect our privacy as Kenny heals."