Celtics
Aron Baynes appears to have shaved off his man bun
"Let your son cut your hair?"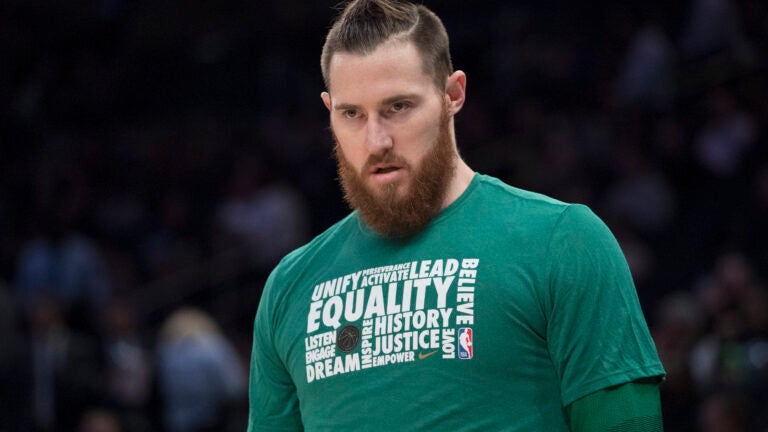 Joel Embiid is going to have to come up with a new nickname for Aron Baynes.
If the Celtics center was known for anything other than his defensive prowess and love of barbecue, it was likely his distinctive "Viking-inspired" hairstyle. But now, the man bun is no more.
Baynes posted a photo Friday afternoon on Instagram revealing a new, shaved-head look — though his beard remained in tact.
"Quick trim," he wrote.
Baynes also posted a video on his Instagram story Friday afternoon showing his son cutting his hair with an electric razor as the 6-foot-10 Australian sat on the hardwood floor.
"Let your son cut your hair?" he asked in the caption.
The latest evolution in Baynes's ever-changing look could have come at his wife Rachel's request, as it was her who originally pushed for the man bun.
"My wife wanted it, so until she tells me to shave it or cut it off, I'll keep it," Baynes told The Detroit News in 2016. "She said she wanted a beard and to do something with my hair — so I obliged."
Baynes is set to miss his 11th straight game — and 29th of the season — Friday night against the Washington Wizards due to a lingering left foot contusion. However, Celtics coach Brad Stevens and president of basketball operations Danny Ainge both say he's nearing a return and should be back in action at some point during the team's West Cost trip next week.