Celtics
Celtics rookies reflected on the NBA Draft in the new docu-series 'Lucky Rooks'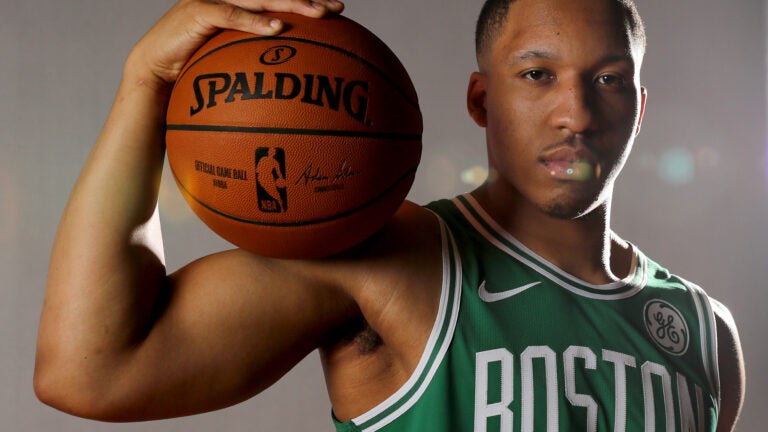 What is it like to be a rookie on the Boston Celtics?
In the new docu-series, "Lucky Rooks," the team gives an inside-look at the experiences of each of their signed rookies: Grant Williams, Tremont Waters, Carson Edwards, and Romeo Langford, throughout their journey from the NBA Draft to the Summer league.
In episode 1, "Opportunity Knocks", the rookies reflected on the moment they were drafted while heading to the Auerbach Center in Boston for their introductory press conference.
"I had my phone on ringer and Adam Silver comes out," Grant Williams recalled from draft night.  "I had my phone up recording, hoping that it's going to be it, and next thing you know it says Grant Williams [was drafted]. Two minutes later, I get a call from Brad Stevens — he's congratulating me and saying enjoy the night, be with your family and I'll see you soon. Let's get to work."
Edwards also took the big-moment in.
"It was crazy," he said. "A lot [was] going so fast in my opinion. Now, I feel like it's still sinking in."
When they arrived at their new training facility, the rookies took in the sights and met members of the team's front office.
"Dang, we're really here," Langford said. "We have all this stuff here, we're playing for the Celtics. Only way now is to just keep getting better. We can't get any worse in this facility [and] with this program."
Meanwhile, Williams shared his early-pick of jersey numbers.
"I know 8 is open, 9 might be open. I like 8," he said. Unfortunately, that number would be given to Kemba Walker, while Williams will wear No. 12. Still, he said he's looking forward to the start of the season where he can suit up in green and gold.
"It was nice to hold up the jersey," he said about the press conference, "but I'm eager to put that real jersey on and play our first game."
Episode 2 and 3 of "Lucky Rooks" aired Thursday. Episode 4, "A Day In The Life, featuring Grant Williams," airs Friday morning while episode 5, "Bigger Than Basketball," will air Friday afternoon.