Celtics
Brad Stevens offered an update on Celtics injuries ahead of training camp
"My care is that we play with great effort and togetherness."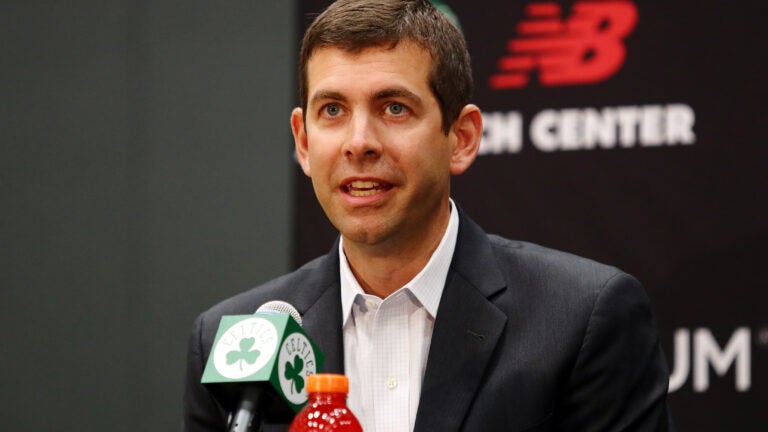 With training camp and a new NBA season on the horizon, the Boston Celtics and coach Brad Stevens look to move on from the problems that plagued them last season. 
"My care is that we play with great effort and togetherness," Stevens said while attending the Shamrock Foundation's annual Teeing Up For Kids event in Plymouth. "That is it. That's what we're looking for, that's what we want to be. All the technical basketball plays and system, all that stuff, that stuff will figure itself out. I feel like we're in a good foundation there, but we've got to play like a Boston team should."
The well-documented locker room issues the Celtics suffered from last season led to a major roster shakeup. Kyrie Irving, Al Horford, Aron Baynes, Marcus Morris, and Terry Rozier all found new homes this offseason, and were replaced by Kemba Walker, Enes Kanter, and a cohort of rookies. 
Stevens thinks that this roster turnover was ultimately a good move saying, "this team's done a good job of flipping the page and moving forward and focusing on itself. I really like the guys that are in our gym right now."
While Stevens is optimistic, it remains a cautious optimism.
"There's a good excitement," Stevens said. "I think all 30 teams have that right now and there's a reason: Because nobody has a lost a game yet."
Co-owner Wyc Grousbeck reiterated Steven's excitement saying the Celtics are "a talented team, a young team, and a team that's fired up to show people what they can do."
Stevens also commented on the health of players dealing with injuries, saying that everyone should be ready to go for the start of training camp next week. This includes Jayson Tatum, who injured his ankle playing with Team USA in the FIBA World Cup this summer, and Romeo Langford, who missed NBA Summer League. 
The Celtics open their preseason in just a few weeks, kicking it off against Kemba Walker's old team, the Charlotte Hornets, on Sunday, Oct. 6 at TD Garden.