Celtics
Cambridge police release statement on incident involving Enes Kanter
"It has been determined that no criminal activity occurred," read the statement.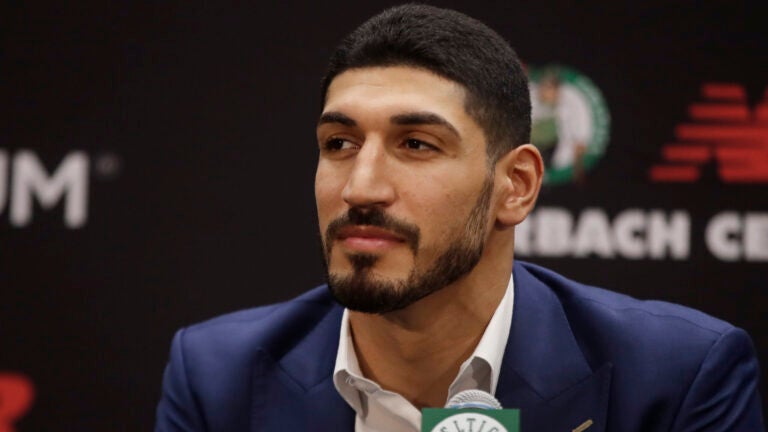 Cambridge police have determined no criminal activity occurred during a recent incident involving Celtics center Enes Kanter, the department announced in a statement Tuesday morning.
Police conducted a preliminary investigation after Kanter said he was threatened and harassed outside of a Cambridge mosque Friday afternoon. Kanter recorded a video of the interaction, which took place after the prayer service, and shared it on his social media accounts.
"The other individuals featured in a video posted online were exercising their constitutionally protected right to free speech," read the police department's statement. "Mr. Kanter has been advised of the steps that would be necessary to pursue a civil restraining order against the other parties, if he elects to pursue one."
Kanter said Saturday he also discussed the matter with the Celtics' security team.
"I'm used to getting threats like this," he said. "I'm used to living this way."
Kanter noted he will still continue to speak out against Turkey's president Recep Tayyip Erdoğan, despite the continued backlash from Erdoğan's supporters. He called the two men in Friday's video "Erdoğan thugs."
"I'm talking about human rights," Kanter said. "I'm talking about democracy, freedom, freedom of speech, of religion, of expression. I'm talking about justice. Just because I'm talking about these issues, I'm going to get threats? I'll take that. I'll be OK with it."