Celtics
Celtics say Gordon Hayward out six weeks after hand surgery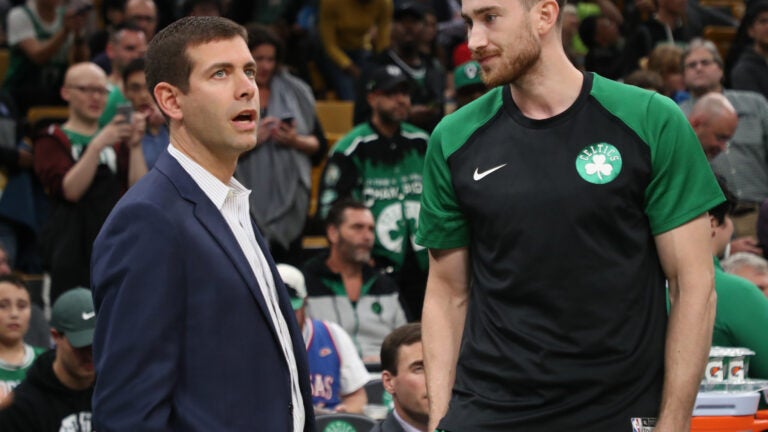 Celtics forward Gordon Hayward underwent surgery Monday evening to repair a fractured fourth metacarpal in his left hand, and the team announced during Monday's 116-106 win over the Dallas Mavericks that he is expected to be sidelined for about six weeks.
When referencing Hayward's injury before Monday's game, head coach Brad Stevens alternately referred to a four- or six-week recovery.
Hayward suffered the injury when he collided with Spurs forward LaMarcus Aldridge in the first half of Boston's win over San Antonio on Saturday. He traveled to New York on Monday to have his hand further evaluated.
Stevens previously said Hayward could speed up his recovery time a bit by undergoing surgery.
"He was frustrated [after the hand injury],'' Stevens said. "He was down. But this isn't like last time. I mean he's going to miss some time, but whenever you miss a little bit less time, there can be a silver lining. There's a lot of games. We've got an opportunity now for other guys to step up as he's out.''
Hayward is averaging 18.9 points and 7.1 rebounds per game on 56 percent shooting.