Celtics
Celtics rumor roundup: The latest news ahead of the NBA trade deadline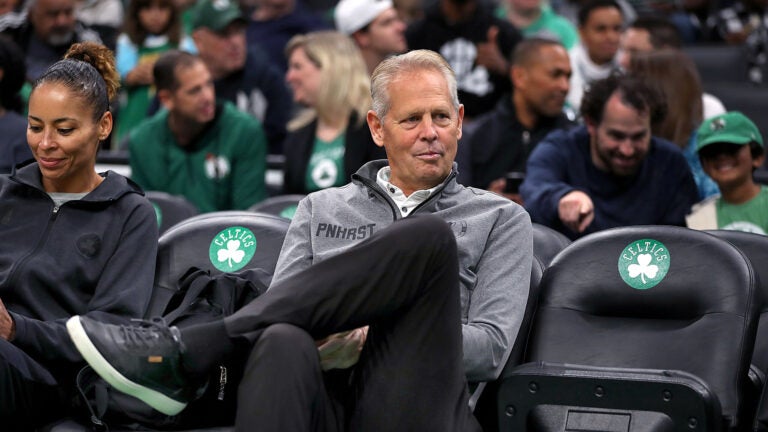 The NBA trade deadline is Thursday, Feb. 6 at 3 p.m.
Here are the latest rumors:
Thursday, February 6
Wednesday, February 5
The Ringer's Kevin O'Connor reported the Celtics are among the teams interested in Detroit Pistons forward Markieff Morris. Other names O'Connor named were the Los Angeles Clippers, Milwaukee Bucks, Philadelphia 76ers, and Houston Rockets.
Coach Brad Stevens said during shootaround he doesn't anticipate "any huge changes" to the team. Added Stevens: "Our front office is good at what they do. If they decide to make a move, it'll be to improve us and to add to the depth of a good team."
Houston Rockets center Clint Capela is off the table for the Celtics: Capela has been traded to the Atlanta Hawks as part of a four-team, 12-player trade agreement, ESPN's Adrian Wojnarowski reported early Wednesday morning.
ESPN Sources: 4-team trade agreement: Houston: Robert Covington; Atlanta: Clint Capela and Nene; Minnesota: Malik Beasley, Juancho Hernangomez, Evan Turner, ATL 1st round pick via Nets; Denver: Gerald Green, Houston FRP.

— Adrian Wojnarowski (@wojespn) February 5, 2020
Monday, February 3
President of basketball operations Danny Ainge's comments during an appearance on NBC Sports Boston's "Pre Game Live": 
Asked if he's comfortable with the center position as is, Ainge said: "Yes, I am." Ainge praised the play of Daniel Theis and Enes Kanter, noting he doesn't think the Celtics are "getting beat" at center. Heading into the season, Boston's interior defense was considered one of the team's biggest weaknesses.
Ainge stressed he likes the potential of the Celtics when they're at full strength, which hasn't been the case very often this season because nearly every rotation player has missed time due to injury. Said Ainge: "I think that's the most important acquisition we can make in this trade deadline, get our guys back healthy."
Ainge noted the team is going to explore whether there are ways to strengthen the end of the bench. "We do have probably too many really young guys," he said. "We certainly don't want to make a deal just to make a deal."
Ainge estimated 8-10 teams have reached out to the Celtics with offers, mentioning that the team's draft assets have garnered "some interest."
Ainge said the Celtics will pay "close attention" to the buyout market as well.
Reports: 
ESPN's Adrian Wojnarowski reported Monday afternoon the Celtics are among the teams "engaged" in trade talks for Houston Rockets center Clint Capela. Wojnarowski reported Sunday evening the Rockets are "actively discussing several trade scenarios" with "a host of Eastern Conference franchises." According to Wojnarowski, those scenarios include three-way trade possibilities that involve the Rockets flipping Capela for the draft assets needed to acquire "an impact wing player." Capela, 25, is in his sixth NBA season, averaging 13.9 points and 13.8 rebounds per game. Should the Celtics trade for Capela, ESPN's Bobby Marks says they would need to send out $10 million of salary in the deal. During an episode of "The Lowe Post" podcast, ESPN's Brian Windhorst speculated Boston's package would include Daniel Theis, Vincent Poirier, Romeo Langford, and a first-round pick.
Windhorst also said on "The Lowe Post" he feels "very confident" that Gordon Hayward will not be traded.
Chris Haynes of Yahoo Sports reported Monday morning Cleveland Cavaliers forward Tristan Thompson is available. According to Haynes, the Cavaliers are in "asset accumulation mode."