Celtics
Jaylen Brown says he will walk from CNN office to Atlanta MLK memorial to protest George Floyd's death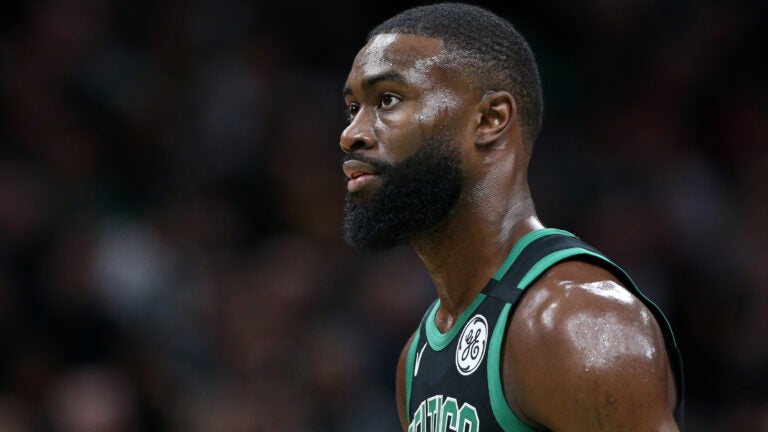 Celtics forward Jaylen Brown has been very vocal with his opinions on George Floyd's death after the 46-year-old Minneapolis Black man was killed Monday when a Minneapolis police officer knelt on his neck.
Brown, who called police brutality "an act of terrorism" in a tweet on Friday, tweeted again at 12:35 a.m. Saturday that he will be peacefully protesting Floyd's death.
I will be peacefully protesting tommorow

— Jaylen Brown (@FCHWPO) May 30, 2020
Brown tweeted Saturday afternoon he will walk from the CNN headquarters in Atlanta to the city's Martin Luther King Jr. memorial, a distance of about 1.5 miles, at 5:30 p.m. that day. 
The 23-year-old wing has been actively voicing his thoughts on Floyd's death via Twitter. 
Strong people stand up for themselves stronger people stand up for others

— Jaylen Brown (@FCHWPO) May 29, 2020
You want to control the response but you should want to control what initiated the response

— Jaylen Brown (@FCHWPO) May 29, 2020
There are no more cheeks to turn

— Jaylen Brown (@FCHWPO) May 29, 2020
The other officers who were present and chose to do nothing are just as guilty

— Jaylen Brown (@FCHWPO) May 30, 2020