Celtics
Celtics' Brad Stevens on Capitol riots: 'We elected a President who, luckily, he is on his way out'
"They've just operated in a 'win at all costs' attitude."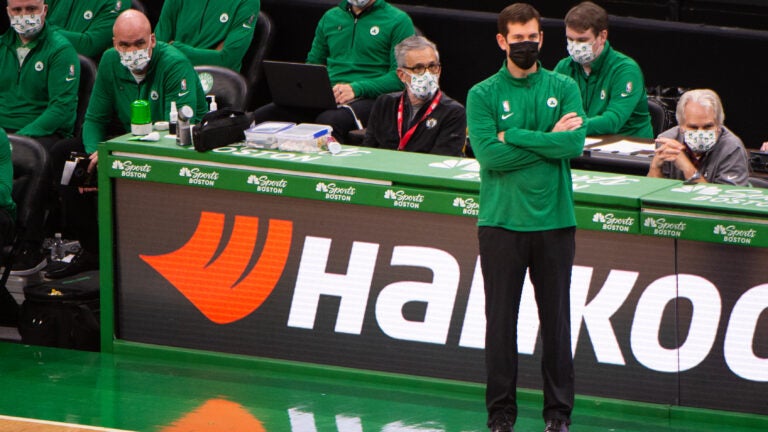 Boston Celtics coach Brad Stevens spoke openly about the riots in Washington D.C. on Wednesday prior to the Celtics' game against the Miami Heat, criticizing President Donald Trump's leadership.
"I think we all hope that the people we elect to lead us are supposed to be modeling leadership, will do so in a way that is motivated by serving others by showing compassion, by acting gracefully," Stevens said. "And instead we elected a President who luckily he is on his way out, and others, that have not shown that kind of grace. It's been consistent."
Stevens has expressed support for the Black Lives Matter movement in the past, but Wednesday's comments were a direct response to Trump's rhetoric.
"They've just operated in a 'win at all costs' attitude," Stevens said. "And I don't know — our sports world is a lot less important, obviously, but I've always thought if you operate with a 'win at all costs' attitude, it's going to be a pretty low and fulfilling ending. And in this situation, a disgraceful ending. And so I'm looking forward to two weeks from now, as other people are too."
After Jacob Blake's shooting in Wisconsin during the bubble, the Celtics were one of several teams who discussed sitting out before George Hill and the Milwaukee Bucks put the events into motion. Stevens said the Celtics as a team didn't talk about sitting out on Wednesday, but they did discuss the recent events in Jacob Blake's case, as well as a bill intended to keep police officers accountable for their actions. As a team, the Celtics wrote an op-ed in the Boston Globe supporting the bill.
"It's been a heavy 24 hours, 48 hours, but we have not talked about since the latest stuff at the Capitol has happened," Stevens said.
Multiple Celtics expressed disgust at the events via social media on Wednesday.
"What's going on rn in the America that we live in is disgusting," Grant Williams wrote. "The fact that this story will be told in our history is something that isn't shocking but something that should never happen again. We must be better. I pray for safety to all those in threat by the TERRORISTS 2day."
Get Boston.com's browser alerts:
Enable breaking news notifications straight to your internet browser.