Celtics
Celtics briefly leave the floor prior to game vs. Miami Heat, release statement before tip
"We must not forget the injustices in our society."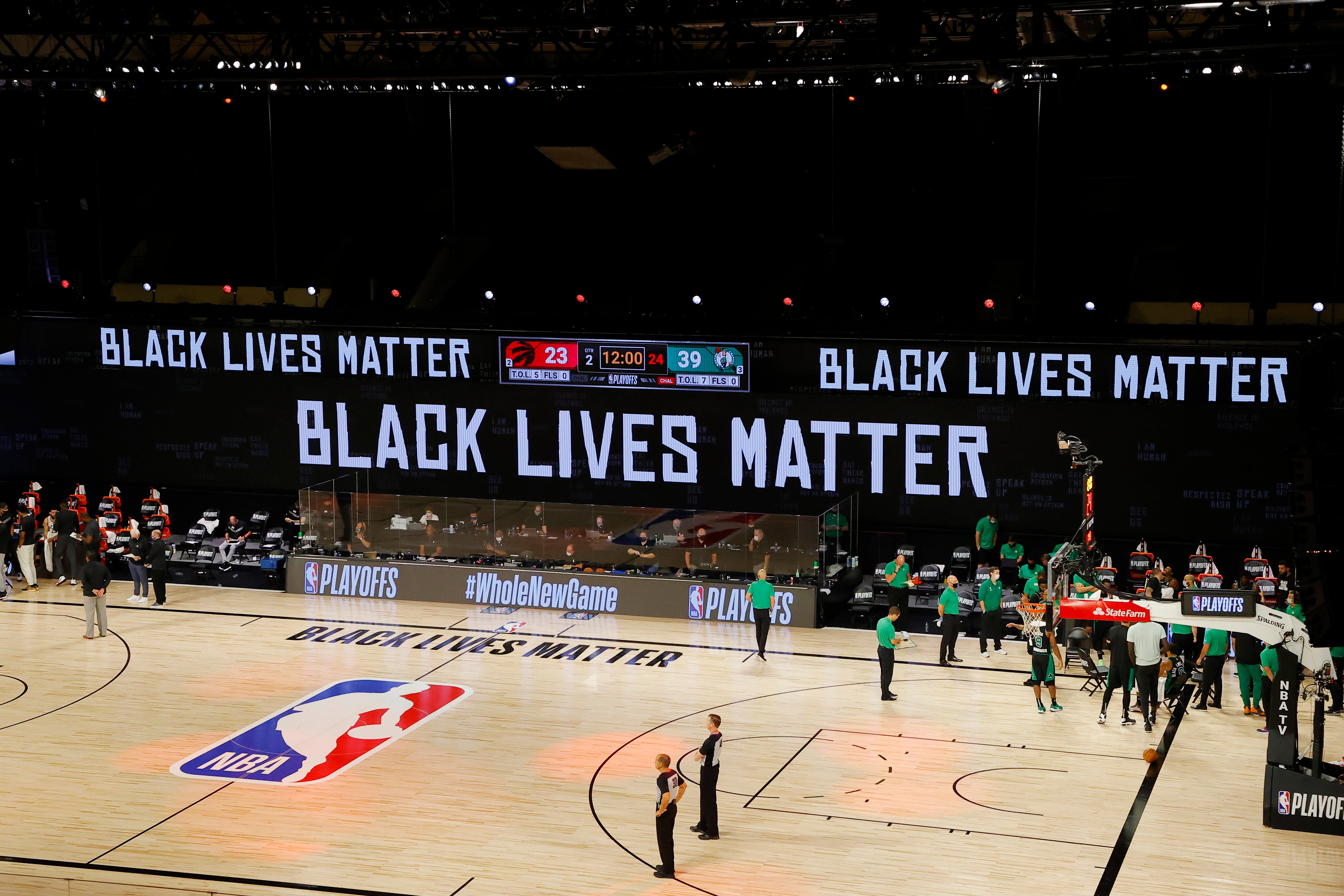 The Boston Celtics briefly left the court prior to their game against the Miami Heat on Wednesday and convened for a player's only meeting to discuss the events around the country.
The Celtics discussed sitting out in the bubble after Jacob Blake was shot in Wisconsin before the Milwaukee Bucks made the decision to do so. Ultimately, players agreed to play again with additional support for the Black Lives Matter movement from owners.
On Wednesday, however, there seemed to be little doubt the Celtics would agree to play — multiple reporters before the game said the plan was for everything to continue as scheduled. The game tipped off about 10 minutes late.
Prior to tip off, the Celtics and Heat released a brief statement together.
"2021 is a new year, but some things have not changed," the statement said. "We play tonight's game with a heavy heart after yesterday's decision in Kenosha, and knowing that protesters in our nation's capital are treated differently by political leaders depending on what side of certain issues they are on. The drastic difference between the way protesters this past spring and summer were treated and the encouragement given to today's protestors who acted illegally just shows how much more work we have to do.
"We have decided to play tonight's game to try to bring joy into people's lives. But we must not forget the injustices in our society, and we will continue to use our voices and our platform to highlight these issues and do everything we can to work for a more equal and just America."
The Celtics had not discussed the riots in Washington D.C. as a team prior to arriving at the arena, according to Brad Stevens pre-game. Stevens spoke at length criticizing President Donald Trump's leadership.
"I think we all hope that the people we elect to lead us are supposed to be modeling leadership, will do so in a way that is motivated by serving others by showing compassion, by acting gracefully. And instead we elected a President who luckily he is on his way out, and others, that have not shown that kind of grace. It's been consistent. And they've just operated in a 'win at all costs' attitude. And I don't know — our sports world is a lot less important, obviously, but I've always thought if you operate with a 'win at all costs' attitude, it's going to be a pretty low and fulfilling ending. And in this situation, a disgraceful ending. And so I'm looking forward to two weeks from now, as other people are too."
Get Boston.com's browser alerts:
Enable breaking news notifications straight to your internet browser.