Celtics
Celtics' star Kemba Walker agrees with LeBron James that All-Star Game shouldn't be played
The NBA will reportedly hold an All-Star Game in Atlanta on March 7.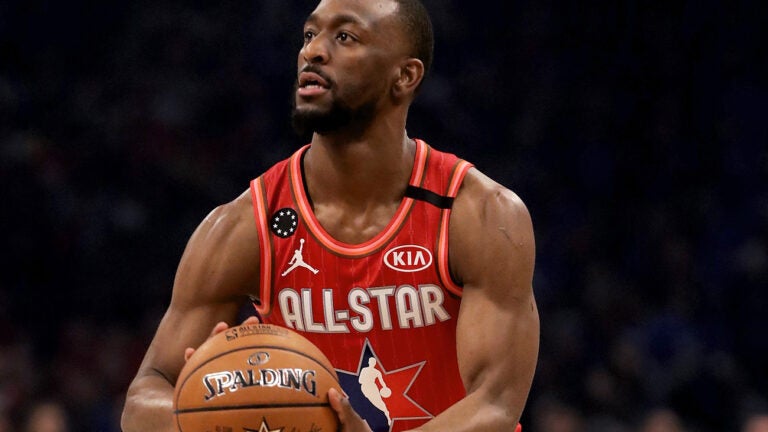 Kemba Walker likely won't be an All-Star this season, but that isn't stopping him from weighing in on this season's All-Star Game.
The Celtics star point guard told reporters prior to Friday's matchup against the Clippers that the All-Star Game shouldn't happen this season, siding with Lakers superstar LeBron James on the matter.
"I'm probably not going to be selected so I could care less," Walker said prior to the Celtics' matchup against the Clippers on Friday. "We all saw what [LeBron] said.
"I agree (with LeBron James). He's a smart man. He's been around. He's a leader. A lot of things he says are correct. He feels the way he feels. I'm probably going to be on vacation."
On Thursday, the NBA and the National Basketball Players Association were reportedly finalizing an agreement to hold an All-Star Game on March 7 in Atlanta. The 2021 NBA All-Star Game was originally scheduled to be played in Indianapolis, but the league postponed having the game in Indianapolis until 2024 in December. If the NBA All-Star Game is played, the league would be the first of the four major sports leagues in North America to play an All-Star Game since the start of the COVID-19 pandemic.
As part of the agreement to have the 2021 All-Star Game, players will be allowed to travel within the United States (including Hawaii, the U.S. Virgin Islands and Puerto Rico) during the league's March 5-10 break.
The league's reported plans have caused players throughout the league to speak up against the possible dangers of holding the game. James told reporters Thursday night that he has "Zero energy and zero interest" for an All-Star Game this year. Kings star guard De'Aron Fox, who could be named to his first All-Star Game this season, told reporters following his 26-point performance in a win over the Celtics on Wednesday that "it's stupid" to play the game this year.
"If we have to wear a mask and do all of this for a regular game, then what's the point of bringing the All-Star Game back?" Fox said.
Walker, who's made the All-Star Game in each of the last four seasons, isn't expected to be an All-Star this season as he's played in just seven games. In addition to missing the Celtics' first 11 games of this season, Walker's averaging 15 points per game this season as he's dealt with a minutes restriction in most games he's played in.
Two Celtics who could make the All-Star game this season are forward Jayson Tatum and guard Jaylen Brown. Both are in fourth place in fan voting in their respective groups to start in the All-Star Game. Even if they aren't voted in as starters, both would have a strong chance to be selected as a bench player due to their high scoring averages, among other factors.
Get Boston.com's browser alerts:
Enable breaking news notifications straight to your internet browser.