Celtics
Morning sports update: Kevin Garnett on why he doesn't think 'guys from 20 years ago could play in this game'
"The game is in a great place."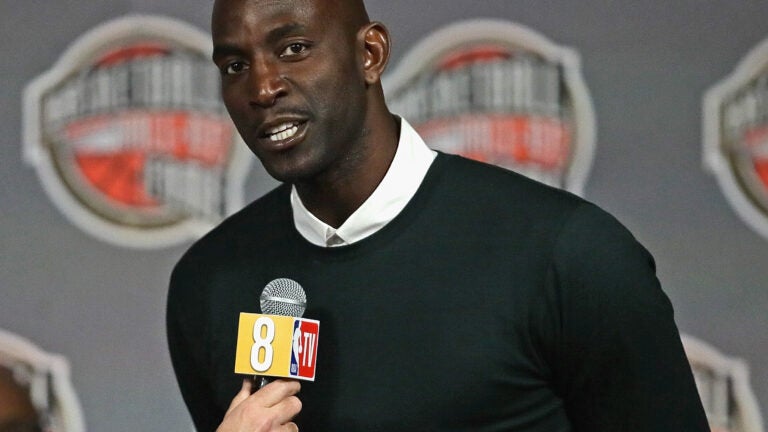 The Celtics are back tonight against the Jazz at 10 p.m. Boston is trying to get back on track after losing to the Suns on Sunday.
The Bruins will face the Rangers tomorrow at 7 p.m.
And on Monday, freshman Paige Bueckers set a UConn record with her third consecutive game of 30 or more points as the No. 2 ranked Huskies defeated No. 1 ranked South Carolina in overtime, 63-59.
Bueckers, who is averaging 21.1 points per game, hit a final 3-pointer to help seal the win and reach 31 points on the night:
THE BOUNCE pic.twitter.com/emL0LtGbZF

— UConn Women's Basketball (@UConnWBB) February 9, 2021
Kevin Garnett's thoughts on the modern NBA: In a recent interview with the New York Times, former Celtic Kevin Garnett gave a fascinating answer regarding his view on the current NBA.
"The game is at another level," Garnett told David Marchese. "I know you said that you made the team with Vancouver, but I want you to get on a court, sprint corner to corner, stop on a dime and shoot a 3. I want you to do 10 of those. Then I want you to focus on how tired you are. Because these players do that for 48 minutes."
Garnett then unleashed a strong take.
"I don't think guys from 20 years ago could play in this game," he explained. "Twenty years ago, guys used their hands to control players. Now you can't use your hands. That makes defense damn near impossible. Can you imagine not hand-checking Michael Jordan? Naw."
"The fact that you can't touch players gives the offensive player so much flexibility," Garnett continued. "Defensive players have to take angles away and stuff like that. But if you have any creativity and ambition, you can be a great offensive player in this league."
Assessing the the proliferation of 3-point shooting, and fast-paced offense, Garnett summarized his view on the state of the NBA.
"Steph Curry revolutionized things with being able to shoot it from distance with such consistency," Garnett noted. "Klay Thompson. Dame Lillard. These guards changed the game. I don't know if even the guards from 20 or 30 years ago could play in this time right here. It's creative. It's competitive. It's saucy. You'll get dropped! A [expletive] will cross you over and break your A.C.L. these days. The game is in a great place."
Trivia: What 2007 Slam Dunk Contest champion was a part of the Celtics' trade to acquire Kevin Garnett later that year?
(Answer at the bottom).
Hint: He was selected by Boston in the final year of high school players being eligible for the NBA draft in 2005.
More from Boston.com:
If you missed it, here's Kevin Harlan's radio call of the Super Bowl streaker:
AUDIO: A fan ran onto the field at #SuperBowl @Kevinharlan & @kurt13warner had the call.

It was great. pic.twitter.com/sKAQqrIpfb

— Westwood One Sports (@westwood1sports) February 8, 2021
One more Paige Bueckers highlight:
Paige.

WHAT. pic.twitter.com/KcoKq5CVOb

— UConn Women's Basketball (@UConnWBB) February 9, 2021
On this day: In 1983, Larry Bird's 33 points led the Celtics past the Knicks, 106-96.
Daily highlight: The 2020 No. 1 overall pick, Anthony Edwards, continues to build a strong base of NBA highlights.
ANT.

CLEAN UP ON AISLE 3. pic.twitter.com/dpCLojXTxn

— Minnesota Timberwolves (@Timberwolves) February 9, 2021
Trivia answer: Gerald Green
Get Boston.com's browser alerts:
Enable breaking news notifications straight to your internet browser.