Celtics
Enes Kanter believes his old team is poised for a playoff run
"I believe it. Watch."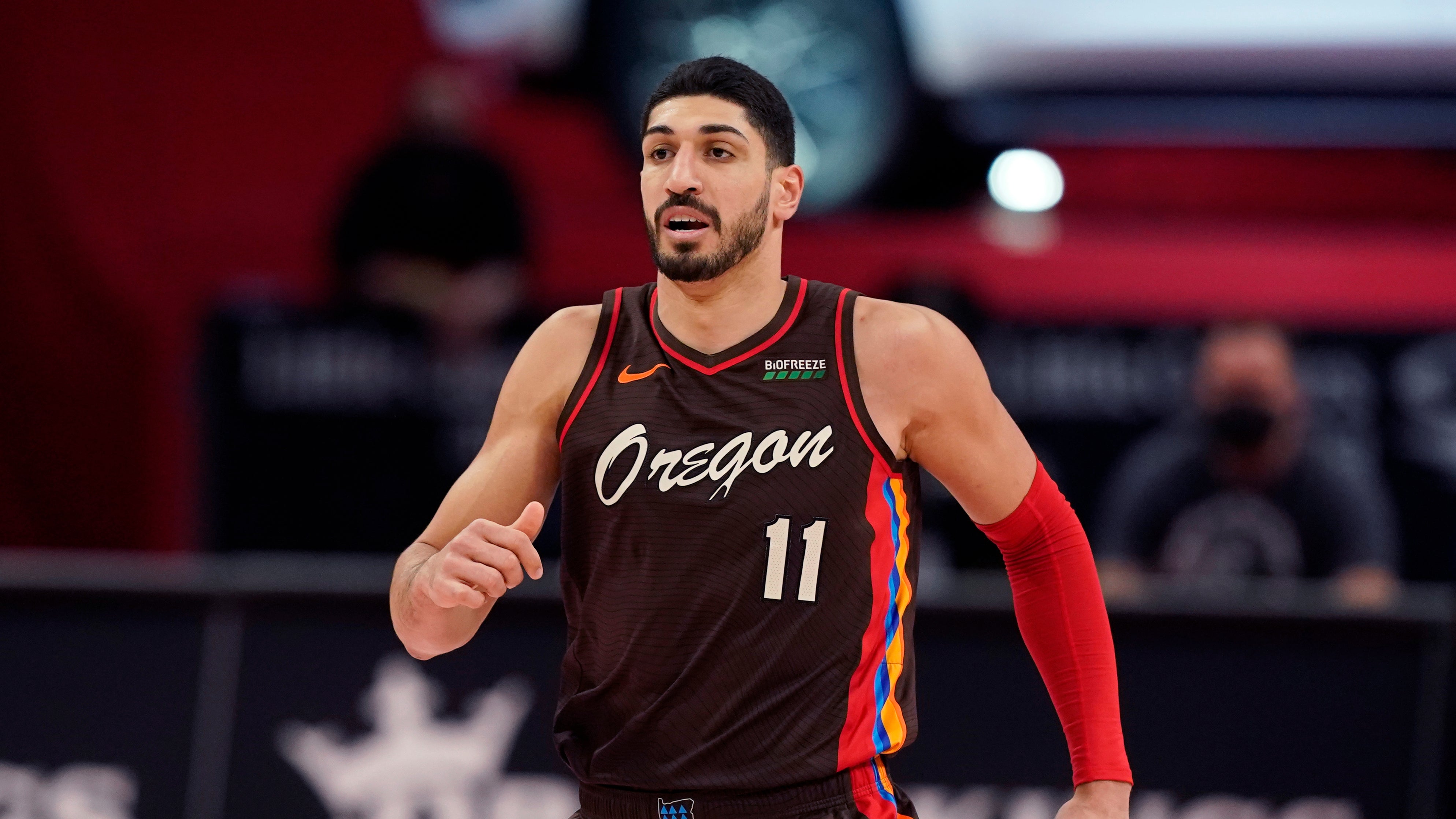 In his one season with the Celtics, Enes Kanter formed strong relationships with his teammates. So much so that he tries to watch as many Celtics games as he can this season.
Now in Portland, Kanter prepares to face his former team for the time since he was traded when he and the Blazers host the Celtics on Tuesday night. In an interview with NBC Sports Boston's Chris Forsberg on the "Celtics Talk" podcast, Kanter shared that he's been teasing his former teammates for much of the season.
"If they make a mistake, I text them and make fun of them and stuff," Kanter said on when he watches Celtics games.
Tuesday's game looks to be a pivotal one for each team. The Celtics are 28-26 and sit in seventh place in the Eastern Conference, which would force them to take part in the play-in tournament if the playoffs started today. The Blazers are in a similar spot. Their 31-22 record currently has them in the sixth spot in the Western Conference, just good enough to avoid the play-in tournament.
As both teams battle to improve their playoff positioning, Kanter shared how Jaylen Brown said he was going to take advantage of Kanter's weaknesses in Tuesday's game.
"I texted Jaylen Brown yesterday and I said, 'You better not put me in the pick-and-roll, man,'" Kanter said. Jaylen was like, 'You know I certainly will, and then iso.' And I was like, 'Come on, man!'"
Kanter is looking for those text conversations to carry over onto the court in Tuesday's game, and he has one goal: To not get dunked on by Brown or Jayson Tatum.
"All I care about is trash-talking with them," Kanter said. "I cannot wait to just see Jaylen Brown and Jayson Tatum and Kemba (Walker) just trash-talking.
"I better not get dunked on," Kanter later added. "If I get dunked on, they're going to be talking about that the whole summer….That's my main focus right now: Not getting dunked by Jaylen or Jayson. Because if I do, it's over."
Trash talking aside, Kanter said that he's been impressed by this Celtics team. He said he was impressed by the growth from centers Robert Williams and Tacko Fall this season and believes that Brown, Walker, Tatum, and Marcus Smart are all good leaders.
Even though the Celtics' season has been defined by inconsistency, Kanter believes his old team is poised to make another deep playoff run.
"People need to understand they've [played together for only so little games]," Kanter said. "…I believe once the playoff time comes it's going to switch. I believe that. If I look at the East right now, after Brooklyn they are a top two or three talented team."
"After Brooklyn, Boston is the most scary team because their talent level is off the roof. If they can gain their confidence, they are definitely going to break so many hearts….I believe it. Watch."
Get Boston.com's browser alerts:
Enable breaking news notifications straight to your internet browser.