Celtics
Gov. Baker and California Gov. Newsom make bet over NBA Finals
The two made a similar bet over the Super Bowl in 2019.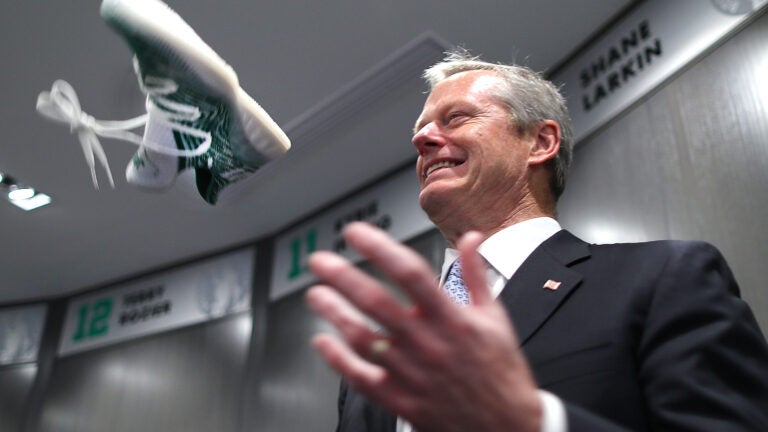 While the Celtics and Warriors battle on the court in a tightly contested NBA Finals, the governors of California and Massachusetts have joined in on the action.
In a tweet Wednesday, about a half hour before the tipoff of game three, Massachusetts Gov. Charlie Baker promised California Gov. Gavin Newsom that the Celtics would claim the Larry O'Brien Trophy this year.
He offered a bet to Newsom: if the Warriors win, Baker will wear a Golden State jersey of Newsom's choosing. If the Celtics win, Newsom would have to wear a Boston jersey of Baker's choosing.
Newsom responded shortly after, accepting the bet and tweeting that Baker would have to wear a Stephen Curry jersey.
This isn't the first time that Newsom and Baker have engaged in a friendly wager regarding professional sports. In 2019, the two governors made a similar jersey-centric bet over the Super Bowl and promised to sign up for community service. Since the Patriots prevailed over the Los Angeles Rams, Newsom donned a Tom Brady jersey while serving lunch at a Sacramento homeless shelter.
Newsletter Signup
Stay up to date on all the latest news from Boston.com