Celtics
Watch: Jayson Tatum rejects, posterizes helpless campers
One youngster did manage to score on him.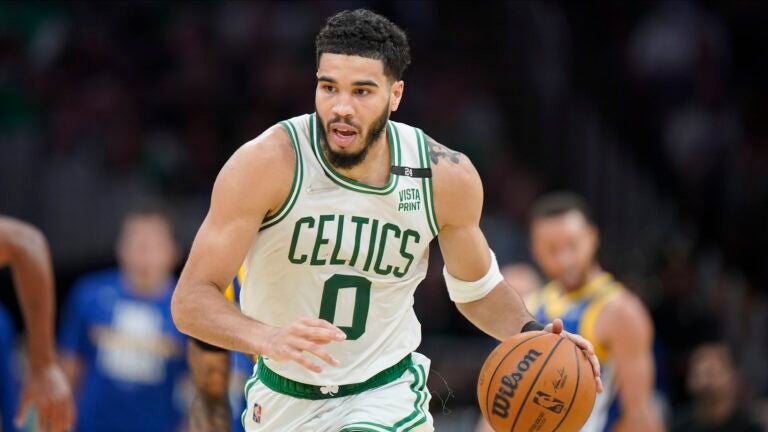 Jayson Tatum showed no mercy as he played 1-on-1 with youngsters at his basketball clinic in Foxborough on Saturday.
He swatted one ambitious camper's shot, then grabbed a rebound, backed him down, and finished in traffic as time expired.
Another camper managed to make a lifetime memory by scoring on him, but Tatum quickly returned the favor.
He also showed his compassionate side, as noted by The Boston Globe's Gary Washburn.
Tatum greeted campers and met with them for photos.
One camper, when told he could ask Tatum for anything, said he wanted to meet Deuce.
Tatum also met with reporters and shared why he enjoys showing up at clinics.
"I always like doing these camps, just to see the excitement on their faces when I come in," Tatum said. "It's just extremely pure. It's all about having fun. I think that's the best part."
As for basketball, Tatum said he's focused this offseason on ensuring he gets off to better starts in games, among other areas.
He acknowledged he was more tired than usual after such a long season but said his shoulder and body overall both feel good.
He said it's "a little different" this offseason after such a deep run, adding that he finds himself particularly excited to get back to basketball in the coming months.
"Just knowing that we got to a certain point and we were so close, you're excited to get back to that and get back with the group," Tatum said. "We've got unfinished business."
Sign up for Celtics updates🏀
Get breaking news and analysis delivered to your inbox during basketball season.