Celtics
How the family of Celtics legend Sam Jones surprised the Warriors' Stephen Curry
Curry was given a signed basketball before Thursday's game.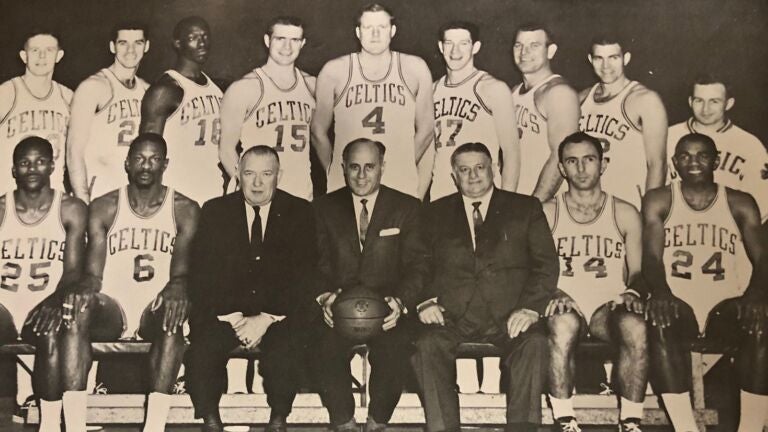 Before former Celtics legend Sam Jones died, he made sure that his appreciation and respect for Warriors star Stephen Curry was known.
In 2017 Jones and his former Celtics teammate Bill Russell signed a basketball. Two years later, while watching a Warriors game with his family, Jones realized who he wanted that ball to go to, telling his family that if Curry ever won another championship he deserved to have the basketball.
Following the deaths of Jones in 2021 and Russell in 2022, Golden State faced off against the Celtics at Boston's TD Garden on Thursday night. Before the game, Curry was presented with the basketball by Jones's family. They let him know how much the point guard's recent teams reminded Jones of his Celtics squads and how much of a feat that was.
"Sam never compared anybody to his Celtics," said Jones's representative.
Jones was drafted in 1957, one year after Russell was selected by Boston and one year after the team captured its first championship under Red Auerbach.
Jones played the entirety of his 12-year-career for the Celtics, becoming one of the stars of the greatest dynasty in NBA history. He was named to five All Star teams and won 10 championships, the second-most of any player ever behind Russell.
His No. 24 was retired by Boston, and in 1984 he was inducted into the Naismith Memorial Basketball Hall of Fame.
Jones and Curry had another connection as well. Both guards grew up in North Carolina and chose to play college basketball in the state, with Curry attending Davidson and Jones North Carolina Central University.
Sign up for Celtics updates🏀
Get breaking news and analysis delivered to your inbox during basketball season.