Celtics
Jaylen Brown shows respect as he passes Reggie Lewis on Celtics' points list
It took both Brown and Lewis 450 games to reach 7,902 career regular-season points.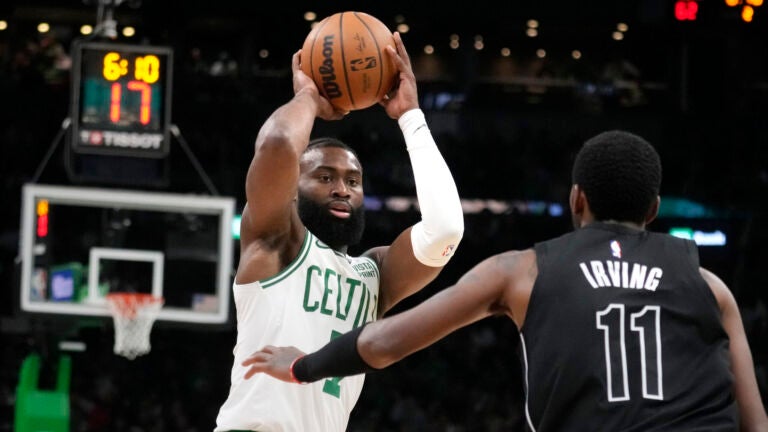 During Friday night's game against the Phoenix Suns, Jaylen Brown surpassed Reggie Lewis for 19th on the Celtics' all-time scoring list.
On Sunday morning, Brown showed his respect to the late Lewis via Twitter, stating, "Long live the great Reggie Lewis."
Brown scored 27 points in Boston's loss and currently sits at 7,911 career regular-season points. During Friday's contest, Brown tied Lewis at 7,902.
What was most surprising about the feat was that Brown tied and surpassed Lewis in the same number of games that Lewis finished his career with. It took both players exactly 450 games to get to that 7,902 mark.
Due to time missed, it did take Brown one more season to get there than it did Lewis. The 26-year-old Brown, however, is one year younger than Lewis was when he hit that figure because Lewis played four years at Northeastern and Brown left Cal after just one collegiate season.
In terms of who Brown may pass next, if he plays in just 18 of the Celtics' last 29 games and maintains his scoring average of 27 points per game, he would finish the year with 8,397 career points in the regular season. That total would put him 17th all-time for the Celtics, ahead of Cedric Maxwell and Frank Ramsey.
His teammate Jayson Tatum currently sits a few spots ahead of him at 15th with 9,184 career points in the regular season and is the active leader for the Celtics in that statistic.
Newsletter Signup
Stay up to date on all the latest news from Boston.com