Celtics
Watch: Jaylen Brown's Celtics handshakes include a questionable tactic by Grant Williams
Brown's rock, paper, scissors duel with Grant Williams was one of the many unique handshakes that he has with his Celtics teammates.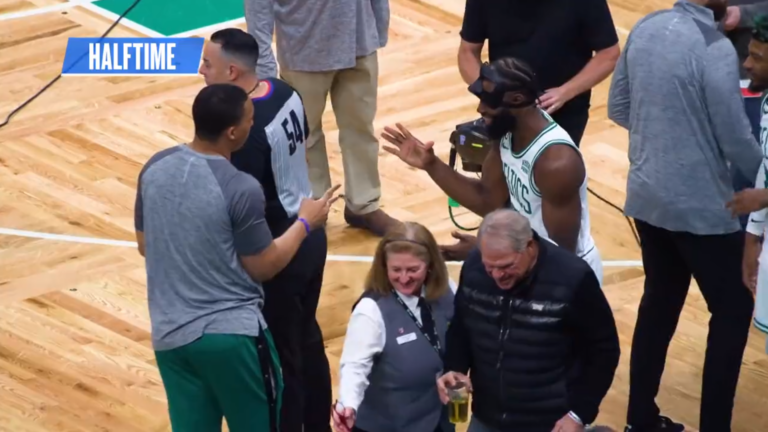 If anyone was wondering how Grant Williams wins at rock, paper, scissors, there is now video to explain it. He cheats.
As Jaylen Brown worked his way through the Celtics' handshake line recently, Williams awaited his turn patiently. He had plenty of time to decide how to approach his upcoming duel with Brown, but in the end he decided not to overthink it and just play dirty.
When Brown arrived, the duo slapped hands three times and then engaged in the battle. At first an NBA official observes the contest, but as the first exchange ends in a tie, he turns his back, allowing Williams's plan to take shape.
Once the referee averted his gaze and round two began, Williams knew he had Brown. A slow motion replay of the events shows that Williams waited until Brown extended his hand with paper until he brought up his showing scissors.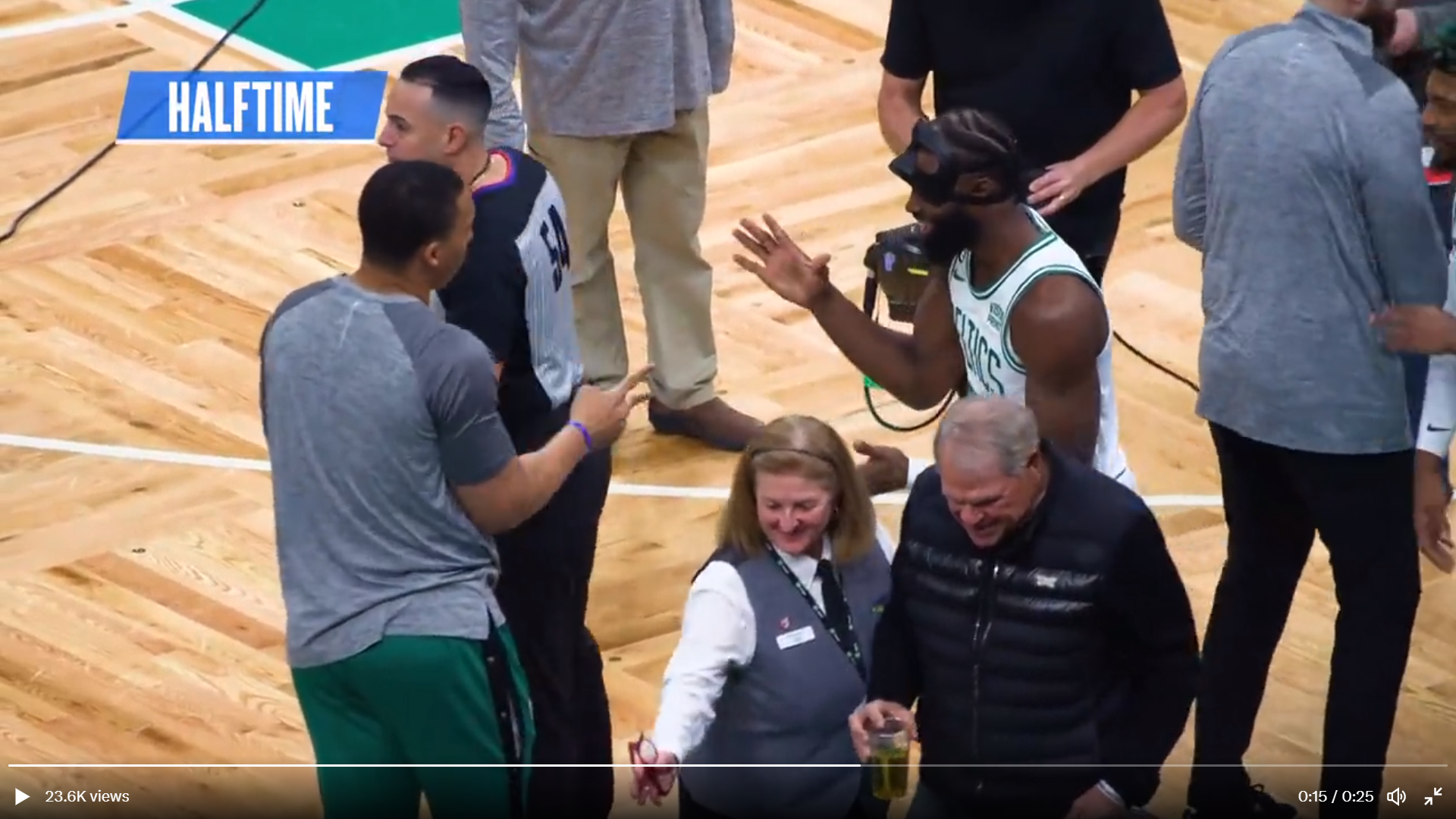 The incriminating sequence wasn't the only part of the video on Twitter. Brown can be seen exchanging handshakes with a number of his teammates and coaches including Derrick White, Payton Pritchard, Luke Kornet, and Blake Griffin.
Each routine from Brown was different. With White, both players pretended to sleep at the conclusion of it.
When it came to Kornet, the duo had fun with the seven footer's height, forcing Brown to reach for a high five.
Griffin's handshake concluded the clip. It featured both players pretending to fight and then resolving with a traditional handshake.
Sign up for Celtics updates🏀
Get breaking news and analysis delivered to your inbox during basketball season.