Celtics
What the Hawks said after the Celtics built the largest postseason halftime lead in franchise history
The Celtics opened the series with a wire-to-wire win after a dreadful outside-shooting performance from Atlanta.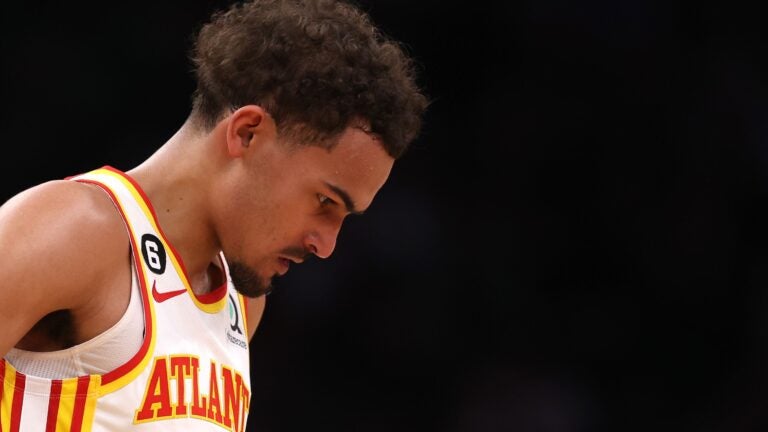 BOSTON – The Celtics jumped out to the largest playoff halftime lead in the franchise's long and storied history during Game 1 of their first-round series against the Hawks on Saturday, according to ESPN.
Boston had a 30-point advantage by the time the teams headed back to the locker room.
Despite the Celtics leaving their starters in throughout the fourth quarter, Atlanta was able to whittle the deficit down to 13 and make the 112-99 Boston victory look closer than it truly was.
"We came out that first half and I don't think we were really ready," Hawks guard Dejounte Murray said. "I don't think we were really competing or really locked in like we've been in practice. But, that's ok it's a long series."
Make no mistake, if the teams keep playing this way it will be a very short series. Missing 24 out of 29 3-point attempts like Atlanta did isn't enough to beat most NBA teams, let alone Boston.
"[It was just] one of those nights," Murray said. "You have a bunch of confident guys here … you're going to have games where teams miss shots. We happened to be that team tonight that missed shots. They got hot and they were just hot making shots and that's just what it was."
Boston threw a bunch of different defensive looks at Atlanta's Trae Young throughout the game. Derrick White and Marcus Smart took turns guarding him. Robert Williams even picked him up, applied full-court pressure, and got a stop on a possession.
Young finished the game with as many turnovers (five) as made field goals. He scored 16 points, far below his average of 26.2. He missed 13 of his 18 shots and made one 3-pointer.
"We've just got to be better at shooting," Young said. "I think we will. We got some good looks and we have to shoot them with confidence."
Atlanta coach Quin Snyder encouraged his team to keep shooting at halftime despite the poor performance.
The Hawks finished in the bottom third of the league in 3-point shooting percentage during the regular season, and they played like it during their playoff opener.
"It's tough, you know, with this game these are the swings of the playoffs. Oftentimes, it comes with an entire game," Snyder said. "You have to continually compete. And that was one of the few things that we wanted to do differently from an adjustment standpoint.
"But more than anything, you keep competing. That's what this is about. You give yourself a chance if you can compete for 48 minutes every game. When you get down by that much, it gets harder and harder."
Sign up for Celtics updates🏀
Get breaking news and analysis delivered to your inbox during basketball season.