Celtics
Spokesperson says it's 'unclear' whether TNT drone camera will be at TD Garden for Game 5
The next Celtics TNT game is Game 5 at TD Garden. Will the drone be back for an encore?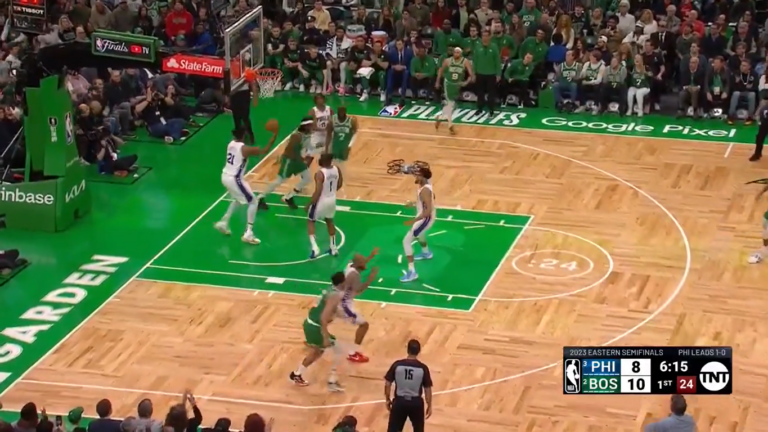 The Celtics are away this weekend, taking on Philadelphia in Games 3 and 4 of the Eastern Conference semifinals.
Both games are set to be televised on ESPN. The next game to be shown on TNT will be Game 5 at TD Garden on Tuesday.
Which means TNT has some time to figure out whether or not it wants to bring it's drone camera back to the Garden. It's unclear whether TNT will launch the drone Tuesday night, a spokesperson for parent company Warner Bros. Discovery told Adam Himmelsbach of The Boston Globe.
The drone received some harsh reviews on social media from fans watching the game in person and on TV. Some said it made them feel dizzy or like they were seeing things. Others found it distracting and annoying. It was visible at times both on TNT's main camera during the broadcast and flying around TD Garden in person.
But some liked the angles that the camera provided during the broadcast.
According to Himmelsbach, TNT has used drones during a few NBA regular-season games, as well as parts of All-Star Weekend and the NCAA Final Four.
Himmelsbach also noted that CNN, which is also under Warner Bros. Discovery, used drone footage and has shared some of its knowledge with TNT.
The drone didn't seem to bother the Celtics much Wednesday night. Boston bounced back from a 1-0 series deficit with a 121-87 victory in Game 2.
The series returns to Philadelphia Friday night with the Celtics and Sixers tied at 1-1.
Sign up for Celtics updates🏀
Get breaking news and analysis delivered to your inbox during basketball season.