Celtics
Tom Brady gives Jayson Tatum a customized gift amid Celtics' playoff run
"I love watching you play! Good luck."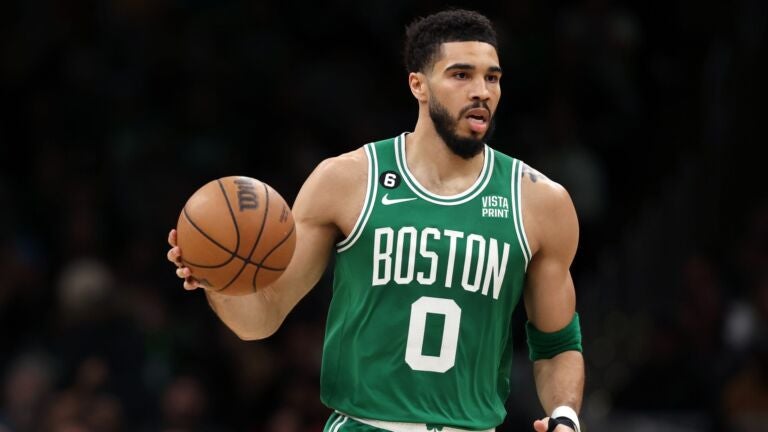 Tom Brady may not call New England home anymore.
But that doesn't mean the former Patriots great isn't rooting for other star athletes in the Boston sports sphere.
After returning from Philadelphia following Games 3 and 4 against the 76ers, Celtics forward Jayson Tatum had an impressive gift awaiting him back home: an autographed Tom Brady Patriots jersey.
Along with his signage, Brady wrote, "Jayson, L.F.G. I love watching you play! Good luck. 7X SB champ."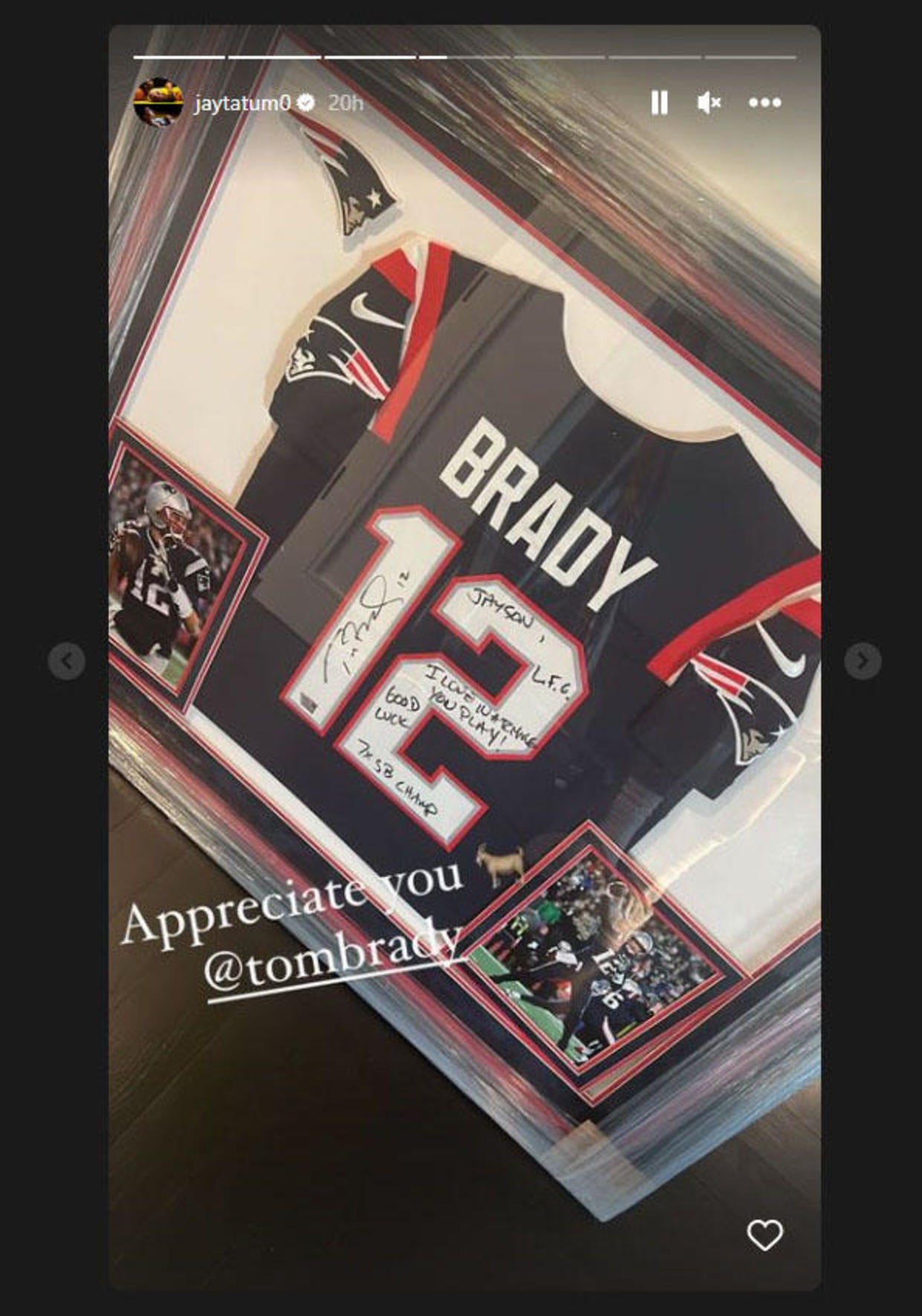 Tatum posted about Brady's delivery on his Instagram story, adding: "Appreciate you" with a goat emoji in recognition of the QB's standing as the greatest to ever take to the gridiron.
Even though the now-retired Brady opted to leave the Patriots in March 2020 and sign with the Buccaneers, the signal caller has had plenty of conversations with Tatum over the years.
"Me and Tom talk from time to time," Tatum said on a podcast back in December 2021, adding: "Tom's my guy."
Perhaps Brady's words of encouragement will lead to positive results on the court for both Tatum and the Celtics on Tuesday night.
Boston will look to take a 3-2 series edge in its semifinal series with Philadelphia in Game 5 at TD Garden. Tip-off is set for 7:30 p.m.
Newsletter Signup
Stay up to date on all the latest news from Boston.com