Celtics
YouTube TV falters at end of Celtics-Heat game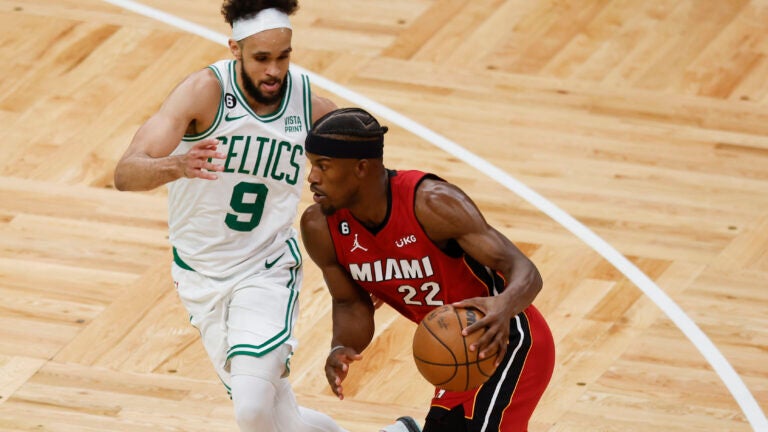 Viewers who were watching Wednesday night's Eastern Conference Finals opener between the Celtics and Heat on YouTube TV lost the feed of the game for nearly the game's final five minutes.
That may not have been such a bad thing for Boston fans in the end — the Heat beat the sloppy Celtics, 123-116, with Boston committing four turnovers in those final minutes — but it was exasperating in the moment.
With four minutes and 47 seconds left and the Heat leading the Celtics 114-110, Miami coach Erik Spoelstra called a timeout, and TNT went to break. In the middle of the trailer for the movie "The Little Mermaid," the feed buffered and would not allow viewers to advance past the trailer. A portion of the commercial would play on a loop, then restart again.
Similar issues did not plague any other channels on the streaming service. TNT did not function correctly on YouTube TV until shortly after the game was complete.
YouTube TV acknowledged the problem on Twitter but did not explain what had happened.
"if you have an issue watching the Miami Heat vs. Boston Celtics game on TNT, we're aware of it & our team is working on a fix – thx so much for your patience!"
Newsletter Signup
Stay up to date on all the latest news from Boston.com