Celtics
A Salem artist honored Jayson Tatum with a mural in Cambridge
The painting, which highlights Tatum's 51 points against the 76ers, was made by an artist named Miguel Cruz.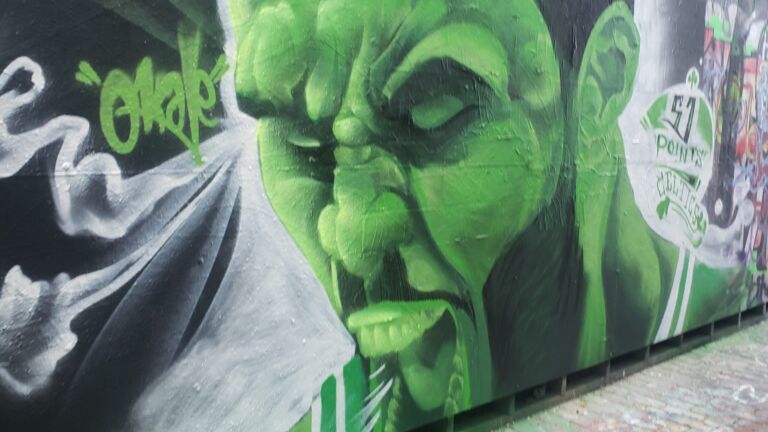 Miguel Cruz felt the same sense of awe as everybody else as he watched Jayson Tatum drop 51 points in the playoffs, but what he did following that experience was unique.
"We just all happened to watch the Celtics game and we were all shocked to see Jayson Tatum broke the record," Cruz said. "He's setting goals for himself, and I'm just like, 'I like this, this is inspiring.' I thought, 'f— it, I'm going to Cambridge tomorrow to do a mural.'"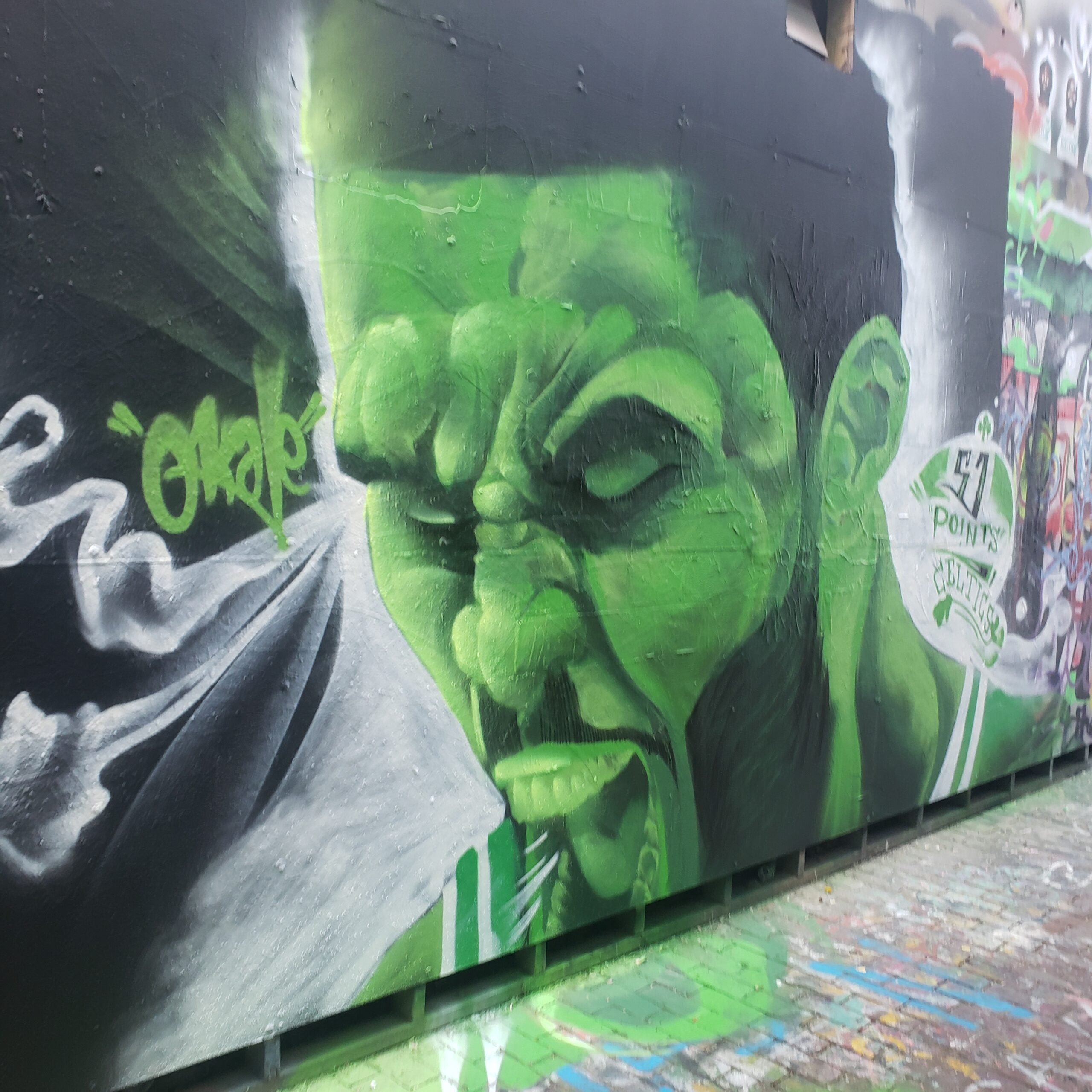 Sunday night, Cruz was with his family, celebrating Mother's Day and his niece's birthday. His brother Manny Cruz is a State Representative for Salem, it was his idea to have the game on during the celebrations.
"I haven't kept up with basketball in a while but my brother is a huge fan," Cruz said.
The day after, on Monday, the Salem-based artist who also goes by "Okaje," went to Modica Way in Cambridge to paint.
The path is famous for it's walls of tags and spray painted glass overhead.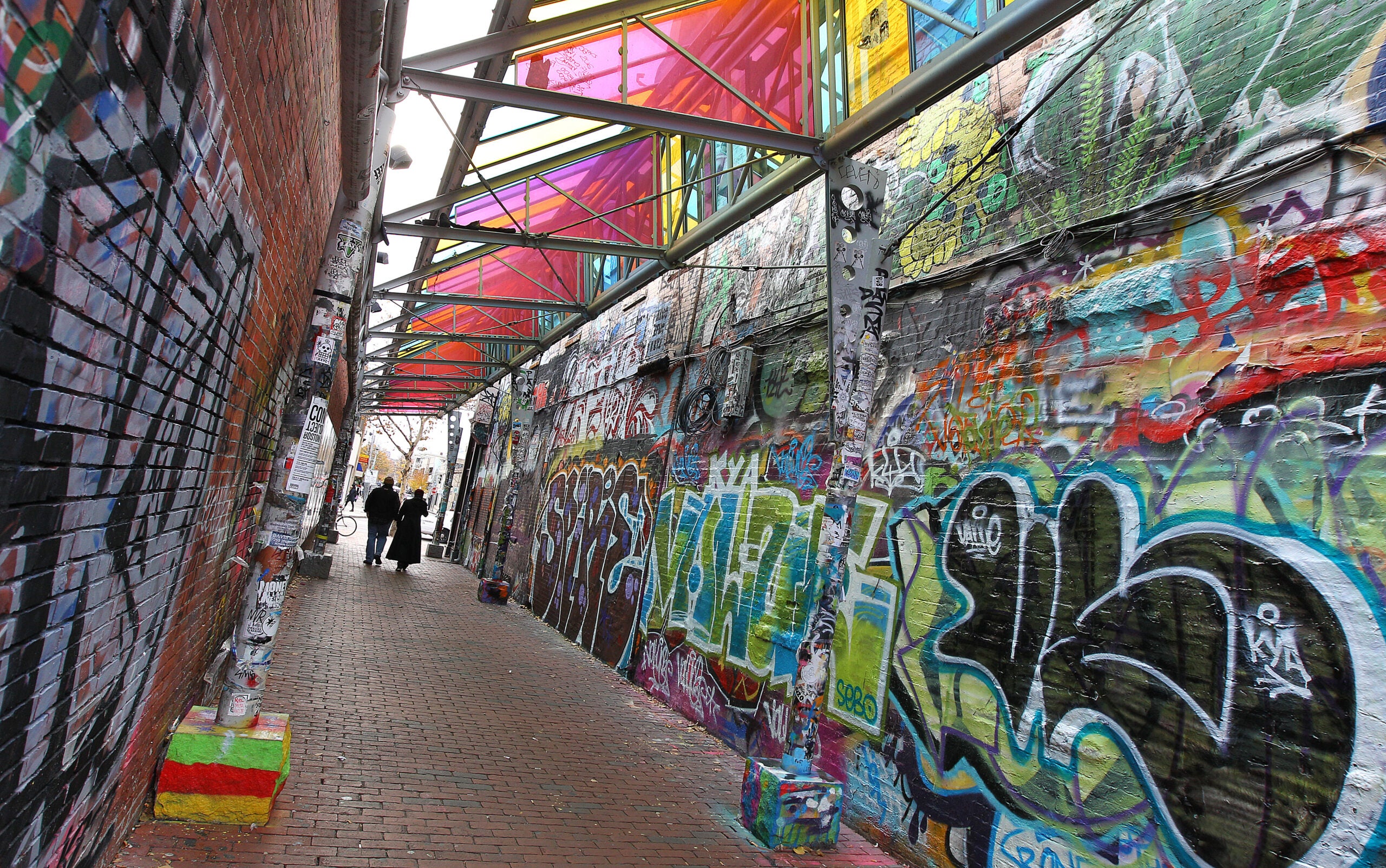 After three hours of spray painting, Cruz had completed his mural of Tatum, which featured the 25-year-old forward entirely in Celtics green.
Cruz discussed the use of just green for most of the mural.
"I'm trying to have fun while I'm doing it," Cruz said. "That's why it's in a monochromatic green, because I wanted to show that he has Celtic pride and he screams it out from himself."
The mural of Tatum was not the first time that Cruz has painted basketball players and it won't be the last.
He said that he created one mural for a basketball camp in Springfield that featured Kobe Bryant, Allen Iverson, and Dwyane Wade.
While Cruz has done work all over the country and has contracts for several pieces in and around Boston, he said that he intends to return to Cambridge next week for at least one more Tatum painting.
"I'm going to be going back with a friend of mine called Dave Croc," Cruz said. "He's another muralist and I'm going to tag team with him and we're going to try to do two basketball players at the same time. I'm gonna do another Tatum just because I'm gonna ride his wave a little bit, but also just to get better. I'm also trying to do it for accuracy because that's just my main goal."
When asked why he's going to return to Modica Way, Cruz cited the freedom it allows.
"It's a freedom wall, it's just where writers go to graffiti the walls, everyone can express themselves, so I wanted to go and give everyone a little something fun," Cruz said. "It's mostly just for everyone to express themselves, however that means. For me it's just a giant notebook paper and I just draw the same way they do."
Sign up for Celtics updates🏀
Get breaking news and analysis delivered to your inbox during basketball season.