Celtics
Charles Barkley: 'There's not a person in America' who thinks the Heat will win Game 7 in Boston
The Celtics are heavy favorites to win Game 7 as many sportsbooks have them favored by 8.5 points.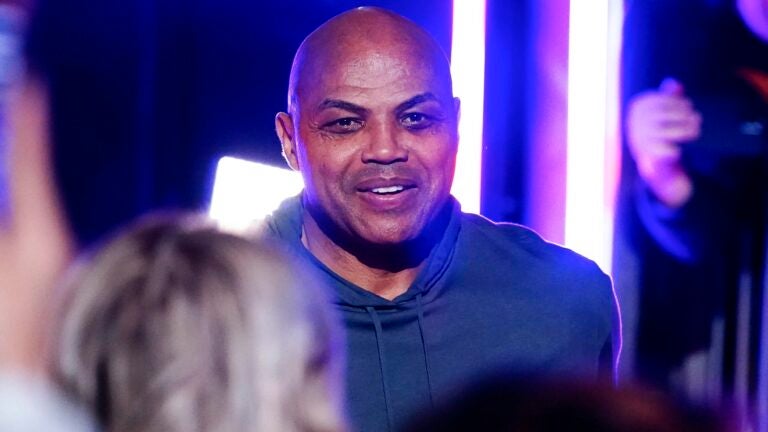 Charles Barkley is confident that the Celtics will win Game 7 on Monday and advance to the NBA Finals.
After Boston's last-second Game 6 win on a Derrick White tip-in, Barkley is convinced that he's not the only one who views it that way.
"There's not a single person in America right now that thinks the Heat are going to win this game," said Barkley.
Having won three games in a row, the Celtics are one win away from becoming the first team in NBA history to overcome a 3-0 playoff deficit.
"This is what they wanted," TNT analyst Shaquille O'Neal said. "Everybody including Kenny [Smith] and myself thought they were a goner. They fought back. You hear Jaylen Brown before the game talking about making history. I'm just wondering for the Heat, can they come back from that?"
Heat guard Jimmy Butler guaranteed that his team would win Game 6. His 5-of-21 shooting performance was a large part of the reason Miami lost. Both he and Enter Bam Adebayo struggled mightily against Boston's defense.
Barkley said that because much fewer people are believing in the Heat, there will be less pressure on them in Game 7.
"If the Celtics lose Game 7 at home, all this we're making history is going to be like 'yo man, y'all didn't make no history'," Barkley said. "Y'all got to Game 7. So all the pressure goes back to the Celtics. I said all the pressure was on Heat tonight. Now it flips. All the pressure is on the Celtics."
Butler and Adebayo went a combined 9-of-36 from the field.
"If I'm the Heat, I'm like guys our two best players played as bad as they can play. That's what I would say," said Barkley.
Barkley said he doesn't think the Heat have a chance in Game 7. O'Neal said there's reason for the Heat to be worried.
"I'm concerned for the Heat because that's a tough way to lose," O'Neal said. "It's not like it was four seconds or five seconds. That was 0.2 seconds."
Sign up for Celtics updates🏀
Get breaking news and analysis delivered to your inbox during basketball season.