Celtics
'They play bad basketball': Charles Barkley and other former NBA players rip Celtics after Game 7 loss on home court to Heat
"I'm going to the bench and saying, 'Next person who shoots a three, I'm punching you in your face.'"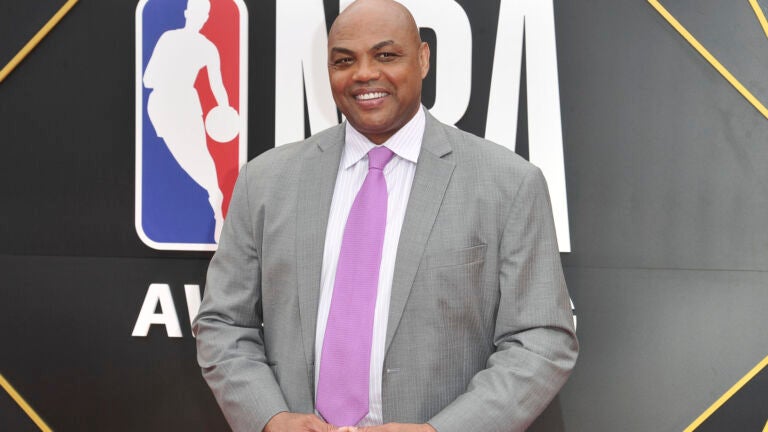 What a difference a few days can make.
After declaring on Saturday that "not a single person in America" believed the Heat could win a Game 7 against the Celtics, NBA Hall of Famer Charles Barkley was singing a different tune on Monday.
Just minutes after the Celtics dropped a crushing 103-84 result to Miami at TD Garden, Barkley and the rest of the "Inside The NBA" TNT crew ripped Boston for their putrid performance, especially on offense.
"They play bad basketball," Barkley said, as seen on a video posted by Awful Announcing. "They're so undisciplined and un-fundamentally sound. They win games strictly on talent. They don't even run an offense. That's what disappointed me the most. You can win a lot of games on just talent. But against a zone, they just settle for jumpers. There's no ball, body movement."
All season long, a majority of Boston's offensive generation revolved around a hefty reliance on 3-point shots. But when those shots don't fall, the Celtics have routinely found themselves unable to adjust.
Those flaws reared their collective heads at the worst possible time for the Celtics on Monday night.
For the first time all season, Boston was held to less than 90 points due in large point to its 3-point shooting (or lack thereof). After connecting on just nine of their 35 3-pointers in Game 6, Boston only shot 21.4 percent (9-for-42) from 3-point range on Monday night.
For fellow TNT analyst and NBA Hall of Famer Shaquille O'Neal, Boston's most costly miscue was rooted in its lack of adjustments. The Celtics failed to hit their first 12 shots from beyond the arc before finally swishing in a 3-pointer with 9:53 remaining in the second quarter.
"They play what we refer to as 'hero ball'. Game 7, [they're] excited. They want every play to be pretty," O'Neal said of the Celtics. "They wanted to shoot the three. They were actually trying to get the crowd involved. But when they went 0-for-12 … that should have told them — 'Hey, settle it down. Let's get the pace of the game back in our favor. Let's take high-percentage shots and let's take the wide-open shots.'"
Joe Mazzulla's gameplan on offense rarely steered Boston away from 3-point range. Even if the 2022-23 Celtics weren't burying their volley of shots from deep, they were still firing away, even if it meant going down with the ship.
Granted, a team with Boston's shooting talent had the means to overcome nights when a star or two went cold from deep. But when the entire team found itself in a shooting rut? That marked a near insurmountable hole to climb out of.
"That's not what you call championship-caliber," O'Neal said. "They tried to do it the hard way. … When my team goes 0-for-10 [from 3-point range] in the first quarter, you know what I'm telling everybody? 'Don't shoot another three. Shoot another three and I'm punching you in your face. Let's get the ball inside'. … No seriously.
"This is a Game 7 close-out. My team is 0-for-10 in the first quarter. I'm going to the bench and saying, 'Next person who shoots a three, I'm punching you in your face.'"
The TNT crew was far from the only basketball program to take the Celtics to task for yet another loss on their home court.
For the second season in a row, Boston's season ended on the parquet floor. In the last two postseasons, the C's are just 11-12 at TD Garden, including three losses against the Heat in this Eastern Conference Finals.
"At what point are you going to get tired of somebody celebrating on your home court?" former Celtic Eddie House said on NBC Sports Boston's postgame coverage. "At what point are you going to get tired of somebody hoisting a trophy, everybody hoo-rah-ing in the locker room, Gatorade, water bottles shaking everywhere. When are you going to get tired of that? When are you going to get tired of that and be on the winning side of that?
"These fans deserve it. They wanted to see it. But from the jump, we were never able to get the fans involved. I just felt like they were a step behind on every single thing, offensively and defensively."
Sign up for Celtics updates🏀
Get breaking news and analysis delivered to your inbox during basketball season.