Celtics
Grant Williams reportedly drawing interest from Hornets; not feeling stressed about free agency
Williams is a restricted free agent, meaning the Hornets would have to sign him to an offer sheet that the Celtics can match.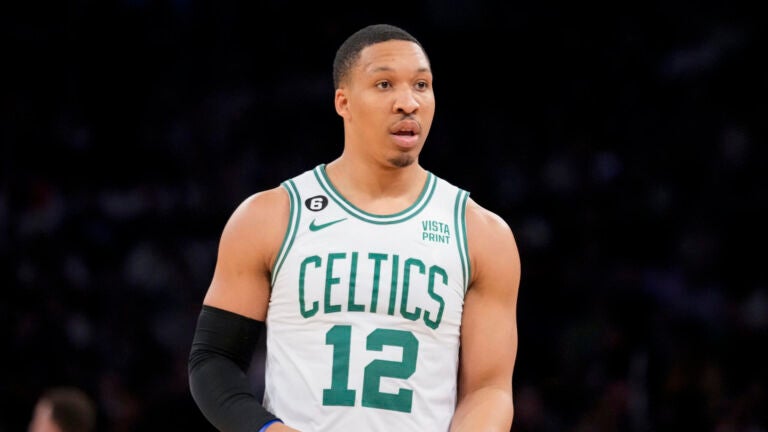 As several players have found new contracts in the first few days of NBA free agency, the Celtics' top free agent this offseason remains without a deal.
Grant Williams is still searching for a new contract, but one new possible suitor has emerged. The Charlotte Hornets are considering giving Williams an offer sheet, HoopsHype's Michael Scotto reported.
Williams is a restricted free agent after the Celtics gave him the $8.4 million qualifying offer on Thursday. So, any team that wants to sign Williams would have to sign to an offer sheet first, which allows the Celtics to match.
There is one way around the offer sheet though, and that's if the Celtics and whichever team signs Williams agree to a possible sign-and-trade. If a team like the Hornets signs Williams to an offer sheet, the Celtics would have 24 hours to match.
But it might be tough for Williams to find a deal in the open market. There were only a handful of teams that had a sizeable amount of cap space this offseason and a good amount of those teams have already used their space to bring in other players. The Pacers, for instance, were a team that had cap space that was reportedly interested in Williams, but they've already come to terms on a deal with Bruce Brown and traded for Obi Toppin, using the majority of their cap space to make those moves.
Two other teams that have reportedly shown interest in Williams are the Mavericks and Magic. Dallas is over the salary cap while Orlando has roughly $11 million left in cap space, according to Spotrac's Keith Smith.
Even though he hasn't come to terms with anyone on a contract yet, Williams isn't too worried about his situation.
"It's not super stressful for me," Williams told reporters Saturday at his youth basketball clinic at Boston University. "It's always fun to be able to come out and spend time with kids and enjoy the smiles and the joy because when you're at this age, you make one jump shot and it shows the joy of basketball. At this age, everyone is just happy to be here, happy to have a great day and surrounded by your peers."
Prior to the start of free agency, it was viewed as unlikely that Williams would return to the Celtics because of their trade for Kristaps Porzingis, The Boston Globe's Adam Himmelsbach previously reported. But with the market drying up, Williams returning to Boston could be more likely.
Williams appears to be seeking one thing when picking his next team.
"For me, it's just a matter of making sure that you're in a great position for the rest of your life," Williams said. "And make sure you are mindful of your surroundings, mindful of what you're doing, and be super excited for whatever comes from it."
The Celtics have come to terms with one player so far in free agency, Oshae Brissett. The 6-foot-8 forward could end up being Williams's replacement if he is able to find a deal elsewhere.
Sign up for Celtics updates🏀
Get breaking news and analysis delivered to your inbox during basketball season.