Celtics
Kemba Walker to sign with EuroLeague team
The former Celtic will make his EuroLeague debut next season with AS Monaco Basket.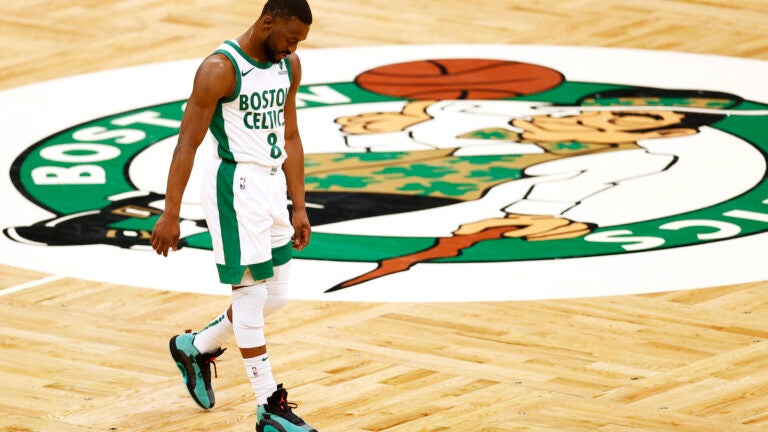 Former Celtics point guard Kemba Walker is signing a one-year deal with AS Monaco Basket of the EuroLeague.
Walker will join a Monaco team coming off the heels of its first-ever EuroLeague Final Four appearance. The four-time NBA All-Star will start a new chapter in his career, making his overseas debut after 12 seasons in the NBA.
The Celtics acquired Walker in a 2019 sign-and-trade that sent guard Terry Rozier to the Charlotte Hornets, Walker's prior team. He immediately replaced Kyrie Irving as Boston's starting point guard and did his job well, averaging 19.9 points and 4.8 assists per game while wearing green. In 2020, Walker made the NBA All-Star game for the first time as a Celtic and the last time in his career.
Walker was a very productive player for Boston…when healthy. Knee issues limited his availability and kept him out for significant periods of time while he was in Boston. Those injuries caused the Celtics to move on from Walker in 2021, trading him and two picks to Oklahoma City for Al Horford, Moses Brown and a 2023 second-round pick that would become Amari Bailey.
The Thunder agreed to buy out Walker's contract, and ever since he played in games for the New York Knicks and Dallas Mavericks before the Mavericks waived him on Jan. 6, 2023. Shortly afterward, rumors began to surface that he would join Olimpia Milano, one of Italy's most successful basketball clubs, but nothing came of them.
He would remain a free agent before finally moving to Europe, agreeing to sign with AS Monaco as one of the biggest transfers in EuroLeague history.
AS Monaco Basket was founded in 1928, achieving moderate success for their first few years as a program. After securing the LNB Pro B (second-best French league) title in 1973, they spent the 1970s and 1980s as one of the best teams in Europe.
But Monaco's best seasons have been its most recent ones. They won their first major trophy in April 2023 upon beating ASVEL in the French Basketball Cup. One month later, they became the third French team to ever make it to the EuroLeague Final Four.
A month after that, they won the LNB Pro A (best French league) finals by sweeping Metropolitans 92, a team that hosted 2023 NBA Draft Lottery picks Victor Wembanyama (San Antonio Spurs) and Bilal Coulibaly (Washington Wizards). Wembanyama even stated that AS Monaco was one of the 30 best teams in the world, including those in the NBA.
AS Monaco didn't achieve its success by accident. They have a very talented roster of several players with NBA experience, including Mike James, Élie Okobo, Jaron Blossomgame and Dontas Motiejūnas.
Walker will join this star-studded roster as its best player, as well as one of the best players in the entire continent. AS Monaco Basket may be playing some of its best basketball in club history, but the former Celtic is sure to make them even better.
Sign up for Celtics updates🏀
Get breaking news and analysis delivered to your inbox during basketball season.