Celtics
Jayson Tatum wants to join Larry Bird, Bill Russel on Celtics 'Mount Rushmore'
"I have to get to the top of the mountain to even be considered as one of those guys."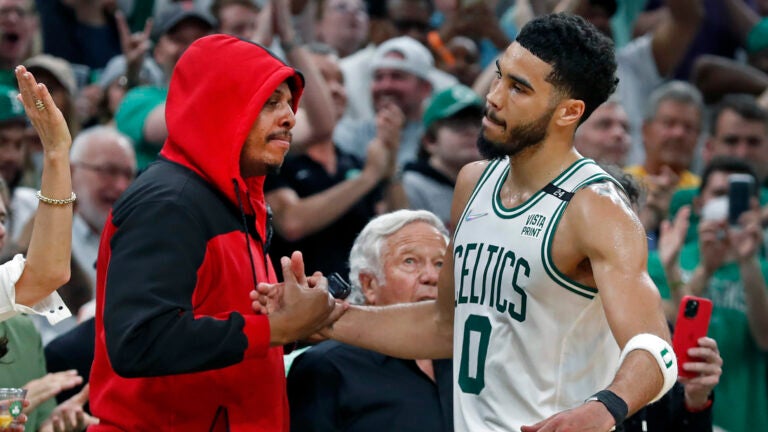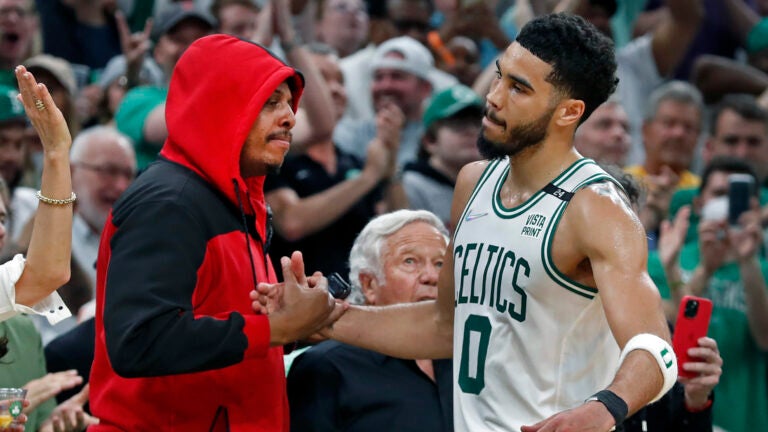 Jayson Tatum has already built quite the résumé for himself over six seasons in the NBA.
The 25-year-old forward boasts four All-Star nods and three All-NBA accolades during his time with the Celtics. He holds Boston's all-time record for scoring average in a single season at 30.1 points per game during the 2022-23 campaign.
And with other stars like Jaylen Brown and Kristaps Porzingis in place, Tatum is expected to help lead a talented Boston roster looking to get over the hump and capture an 18th championship in franchise history.
Even at this stage of his career, Tatum is already holding court as one of the top players in the league. But in an interview with NBA writer and insider Jeff Goodman, it's clear that Tatum is focused on even loftier goals, especially on a team with as much history and championship pedigree as the Celtics.
"I would love to be on the Mount Rushmore of Celtics," Tatum told Goodman. "Bird, Russell, Paul Pierce and those guys. They paved the way. The one thing all those guys have is chips. I have to get to the top of the mountain to even be considered as one of those guys. I want to be an all-time great, I want to be known as a winner, and I believe I will be."
Considering the growth that the high-scoring forward has showcased with each new campaign, his accolades should only continue to pile up as the years go on. But those achievements will ring hollow if it doesn't result in at least one title moving forward.
Even though he's the top player on Boston's roster, he will need to take another step forward as the team's vocal leader, especially after the Celtics dealt Marcus Smart to the Grizzlies back in June.
Tatum acknowledged that he won't be able to mimic Smart's intensity or other fiery players like Kevin Garnett. But he still believes that he has the means to set the tone for a Celtics squad with championship aspirations.
"When I need to, I make sure my voice is heard and I do it in my own way," Tatum told Goodman. "I'm not going to be out there jumping up and down screaming. That's just not my personality. As much as people want to talk about it and want me to be that, I'm not changing who I am.
"I lead in my own way. When I talk, everybody in that organization is going to listen. And whatever I say is always for the betterment of the team — and my teammates know that."
Expectations are high for the Celtics this season, with ESPN projecting Boston to finish first in the Eastern Conference with a 55-27 record.
But for Tatum and Brown, any regular-season success will ring hollow if it doesn't eventually lead to another banner raised up to the Garden rafters.
"I'm still 25 and [Brown will] be 27 in two months," Tatum told Goodman. "We're far from perfect. We won't ever get the credit we deserve until we actually win a championship. That is the ultimate goal, but you can't bypass all the things we've accomplished in the six years we've been teammates at a very young age.
"We've been to the playoffs every single year, we've gotten better. Yes, it took some time to figure out how we can be as special as we can be, and how we can co-exist and do it together."
Sign up for Celtics updates🏀
Get breaking news and analysis delivered to your inbox during basketball season.