Celtics
Report: Malcolm Brogdon angry with Celtics after failed Clippers trade
"I don't think communication between the two sides has been fruitful."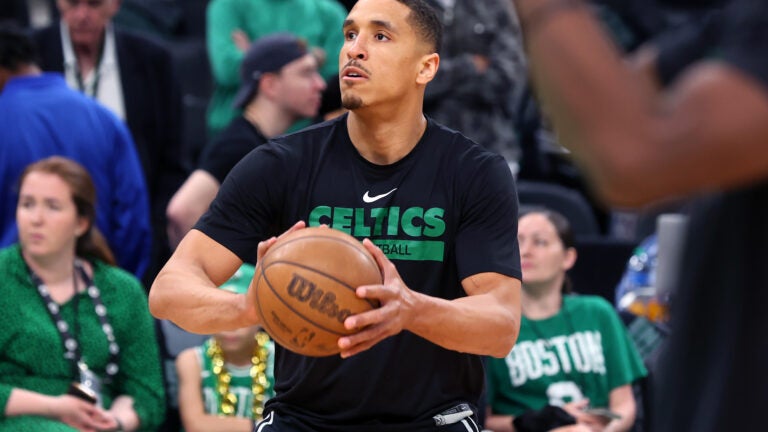 The Boston Celtics may have to fix their relationship with one of their most important players.
In June, the Celtics were reportedly close to sending guard Malcolm Brodgon to the Los Angeles Clippers in a three-team trade that would see them receive big man Kristaps Porzingis from the Washington Wizards. The Clippers ultimately nixed the deal, but the Celtics and Wizards went ahead with a new Porzingis-related trade that sent guard Marcus Smart to the Memphis Grizzlies.
Brogdon is very aware of the failed deal. He did not take the reports very well, and reportedly harbored resentment towards the team who almost traded him.
"Malcolm's the one I'm concerned about too, because we've heard nothing and he's angry with the team," The Boston Globe's Gary Washburn said on CLNS Media's "Celtic Beat" podcast. "I don't think communication between the two sides has been fruitful."
Brogdon suffered an elbow injury in the Eastern Conference Finals, which is why the Clippers backed out of the deal. Washburn believes that Brogdon's anger toward the Celtics could encourage him to forgo surgery and allow his elbow to heal slowly, tanking his trade value and overall value to the team.
"[Brogdon] might just say, 'Listen, I'm not getting surgery. I'm just gonna let this heal, and you'll have to wait for me,'" Washburn said. "It could be a protest for being on the trade block."
Brogdon had these feelings in July, so it's unclear if those have carried over to September. But according to Washburn, there is no way of knowing considering he hasn't said much to the team all offseason.
"Now, he was not happy in July," Washburn said. "Is he the same level of unhappiness in September? We don't know. He hasn't talked all summer."
The Celtics have tried to do right by Brogdon. They removed Brogdon from the trading block about a month later and told other clubs that he was a "valued member of their team." A few days afterward, head coach Joe Mazulla told reporters that the Celtics are working to restore their relationship with Brogdon, referring to a "healing process."
These healing processes take time, but it's possible that some of Brogdon's anger has dissipated since July. If not, the Celtics will have a lot of work to do to repair their relationship with the NBA's reigning sixth man of the year.
Sign up for Celtics updates🏀
Get breaking news and analysis delivered to your inbox during basketball season.