Celtics
HBO's 'Winning Time' ends with Celtics winning championship…sort of
"Leave the dynasties to us!"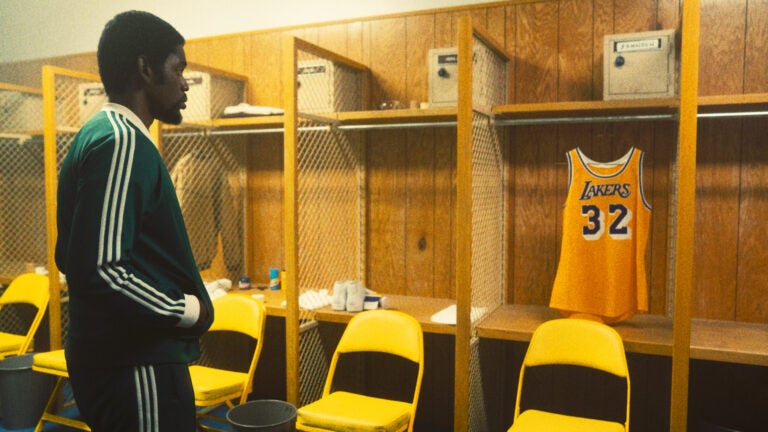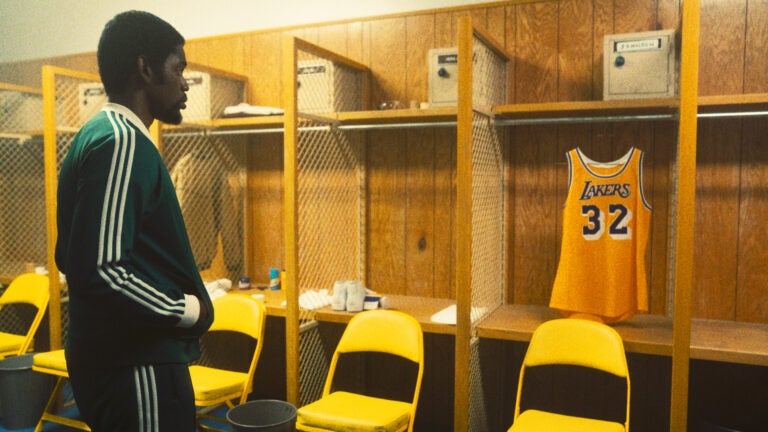 HBO's 'Winning Time,' a drama based on the Showtime Lakers of the 1980s, ended its series on Sunday in a way that may seem pleasantly familiar to Celtics fans.
The final few scenes of the show's season two finale depict the Boston Celtics defeating the Lakers in the 1984 NBA Finals and the aftermath of Game 7. After a scene in which Celtics fans stormed the court following the game, the camera crew showed a dejected Lakers squad sulking in the team's locker room and owner Jerry Buss (John C. Reilly) watching Celtics executive Red Auerbach (Michael Chiklis) shouting, "Leave the dynasties to us!" as he held the Larry O'Brien trophy.
This sequence of events was supposed to culminate season two of 'Winning Time,' and the subsequent shot of Magic Johnson (Quincy Isaiah) sitting fully clothed by himself in one of Boston Garden's showers was planned to be the final shot of season two. But in the version that aired on HBO, a different scene set five days later started to play. In this new scene, Buss walks with his daughter Jeanie (Hadley Robinson) on the court of an empty Forum, telling her, "One day, I can see you running this whole thing." After a brief conversation about the future of their club, the two lay on the Forum's logo and repeatedly yelled "We f***ing own this!"
Afterward, a montage of what happened to every central character in the show appeared on screen, with Pat Benatar's "Shadows of the Night" playing in the background. The credits began to roll and 'Winning Time' hung up its sneakers.
HBO confirmed that it will not be renewing 'Winning Time' for a third season. In an interview with Vulture, executive producer Kevin Messick revealed that they shot the final scene with Reilly and Robinson well ahead of time, in case season two would be the final one.
"We shot that in January," Messick told Vulture. "It was a new scene created to directly address the question that HBO gave us."
Both Reilly and Robinson were told that cancellation of 'Winning Time' was a genuine possibility, and that the scene could have been a series finale.
"We were transparent and honest that this was kind of a safety valve in case things don't go the way we want them to go," Messick said.
Messick is currently noncommittal about resuming the show to a different platform, per the interview with Vulture. If this truly is the end for 'Winning Time,' its conclusion likely was not one that Lakers fans had hoped to see.
Sign up for Celtics updates🏀
Get breaking news and analysis delivered to your inbox during basketball season.