Celtics
Jayson Tatum says he'll come off the bench at some point this season
"Told them 1 game this season I'm coming off the bench,"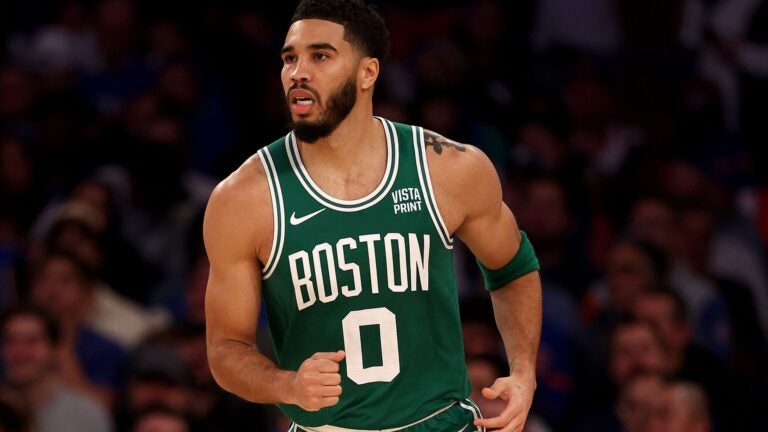 Some of the Celtics' top players had a meeting about the team's starting five last week, according to Souichi Terada of MassLive.
With the additions of Kristaps Porzingis and Jrue Holiday, the Celtics have six players that they consider to be starters. Holiday, Porzingis, Jayson Tatum, Jaylen Brown, Derrick White, and Al Horford.
"Us six went together and talked about it," Holiday said. "And honestly, it's about what we can do for the team. No matter who starts, no matter who finishes, we all want to win. We're all on the same page. So when it comes down to it, winning is our only option and the only thing we really want to do."
During the preseason, Tatum said that all the players, including him, are going to have to sacrifice and spend some time on the bench.
On Thursday, White joked that he voted for Tatum to come off the bench.
Tatum quoted a tweet from Brian Robb of MassLive about White's comments.
"Told them 1 game this season I'm coming off the bench," Tatum tweeted.
Tatum, who has been an All-NBA First-Team selection the past two years, hasn't come off the bench often in recent years. He became the first Celtic to average more than 30 points per game for an entire season last year. He is widely considered to be one of the premier players in the NBA.
But, in order to drill his point home, Tatum seems willing to come off the bench at some point this season.
Tatum, Brown, Porzingis, White and Holiday started the Celtics' season opening win against the Knicks at Madison Square Garden Wednesday night. Al Horford came off the bench.
"Al's a cultural warrior for us," Celtics coach Joe Mazzulla said. "So for a guy of his stature, what he's done in this league, what he's done for our team, to be willing to do that for our team is very important and I'm grateful for that and for him. At the same time, it's not just about him. I think that's the idea of this whole offseason. This preseason starting thing is like, yeah, Al's making the initial sacrifice, but everyone's gonna have to."
Sign up for Celtics updates🏀
Get breaking news and analysis delivered to your inbox during basketball season.