Celtics
'He has everything': Jayson Tatum's growth as a scorer on full display in blowout win against Pacers
"I think he has everything. He's just a complete player."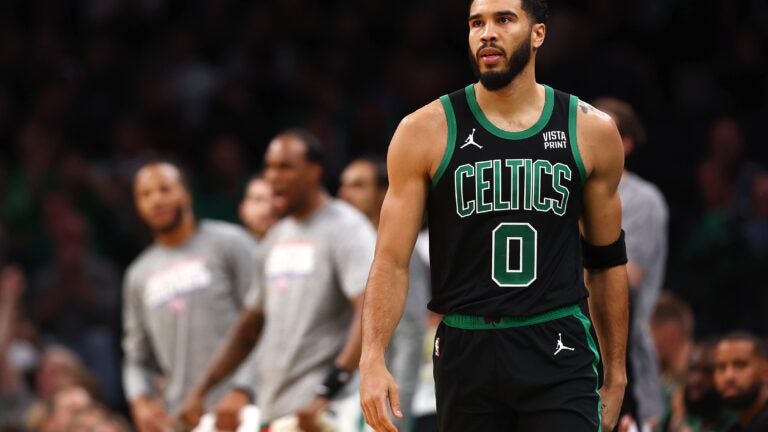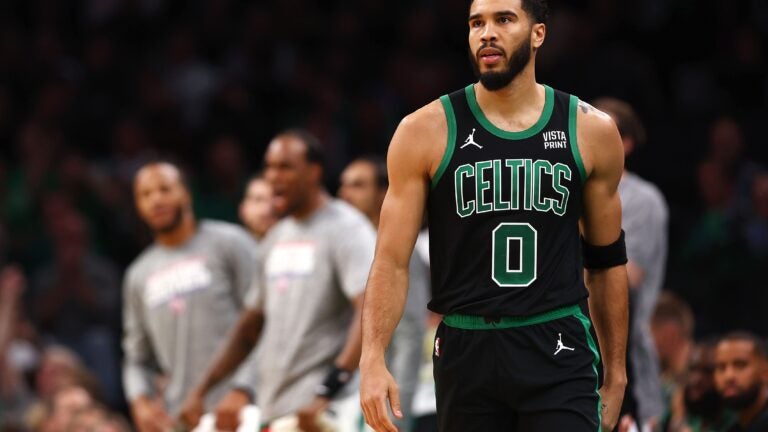 It's just four games into the season, but Jayson Tatum's scoring ability appears even more refined than last year when he became the first Celtic to average 30 points in a season.
He's clearly packed on muscle, giving him even more strength to attack the rim and create space on post-ups. He's shooting a scorching-hot 56 percent from the field through his first four games.
Tatum scored 21 of his team-high 30 points by halftime of Wednesday's 155-104 win against Indiana. He went 9 for 15 from the floor, including 3-for-5 from 3-point range.
Celtics coach Joe Mazzulla said he's seeing a more patient version of Tatum this season, which is helping his scoring output.
"Just slowing down," Mazzulla said. "Just taking what the defense gives him whether it's a layup, or a paint shot, or whether it's a catch-and-shoot 3. I think he's getting to his spot faster and getting into his moves faster. When he sees the defense he's slowing down to make the right read."
Celtics guard Jrue Holiday, who spent the last three seasons playing against Tatum and the Celtics as a member of the Milwaukee Bucks, praised the completeness of Tatum's game.
He said that nothing about Tatum's game has suprised him since joining the Celtics.
"I think he has everything. He's just a complete player," Holiday said. "I think that there were times where there was this misconception about playing against him on defense, but I think we've seen that he plays defense. He can lock up. He's athletic, he has length, he's able to move his feet and slide."
"And not only that, you have guys back there anchoring," Holiday continued. "You have D White, you have me, you have JB, playing defense and helping each other. Offensively, though, he's got everything."
The Celtics shot 57 percent from 3-point range as a team and had seven scorers in double-figures. Holiday said Boston's talent makes the game easier for him, and that the team's willingness to share the ball helps.
"I think the ball has energy," Holiday said. "I think that's how most people like to play basketball. Sometimes when it gets too stagnant, playing 1-on-1 it can get pretty dry, but the ball has energy. When you're moving like that and curling to the basket, there's a good feeling of getting your man a bucket."
Celtics guard Derrick White said that Tatum and Jaylen Brown set their tone with their unselfishness and willingness to do the little things.
"I think JT is one of our best screeners," White said. "He's got everybody in the whole league like 'Where's JT at?' So, for him to screen and cause that confusion for other teams is big time for us. Those guys will do whatever it takes for to win help us on both sides of the ball. They do all the little things for us as well."
Sign up for Celtics updates🏀
Get breaking news and analysis delivered to your inbox during basketball season.