Celtics
Some thoughts on the Celtics, taken one at a time
With the team running efficiently and the players meshing seamlessly, there are mostly good things to say at this point.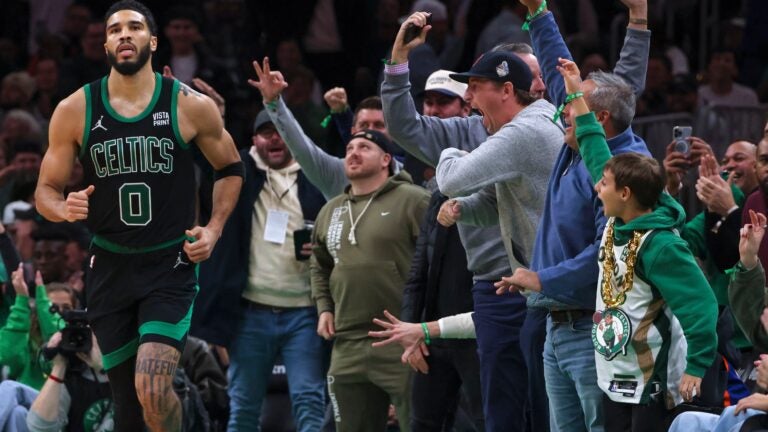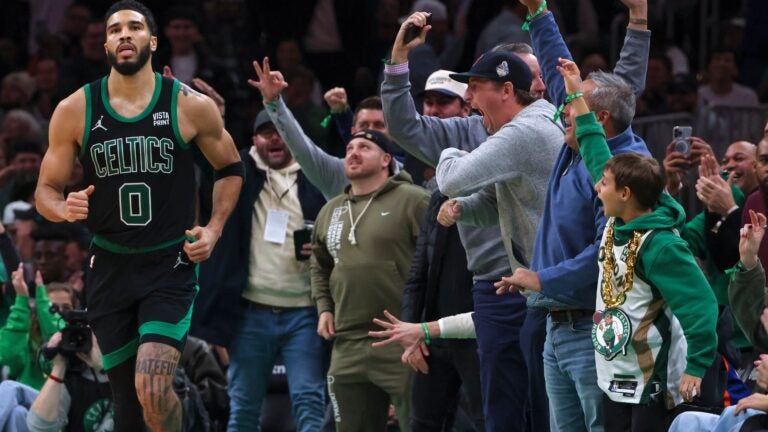 A quick thought on each Celtic while noting that this team is making a habit of winning games that would have slipped from their grasp a year ago …
· Jayson Tatum: What more could you ask of a young superstar? He has become a more efficient shooter, he's now ruthless in the post when he has a smaller defender on him, he's fully committed to his defensive and rebounding responsibilities, he shares the ball (among Celtics, only Jrue Holiday has more assists), he works tirelessly on his game, and he's a considerate teammate.
If he keeps playing at this level — and there's no reason he won't — he will start getting recognition as the most complete player in the league.
· Jaylen Brown: He's a spectacular shot-maker and finisher, darned near unstoppable when he's in a rhythm. He also remains the worst decision-maker among the starters, and the ease of the team's playoff path is going to depend somewhat on his willingness to share the basketball just a little bit more. Is that fair? I think that's fair.
· Jrue Holiday: He's not the Celtics' best player, but — don't tell Jaylen — he might be their second-best, and he is absolutely my favorite to watch right now.
The relentless-but-under-control defensive pressure … the lefthanded finishes and ambidextrous bullet passes … the patience and willingness to pass up a good shot to get a teammate a great one … I mean, it's no revelation that he's extremely good, but what a privilege it is to watch it from close range.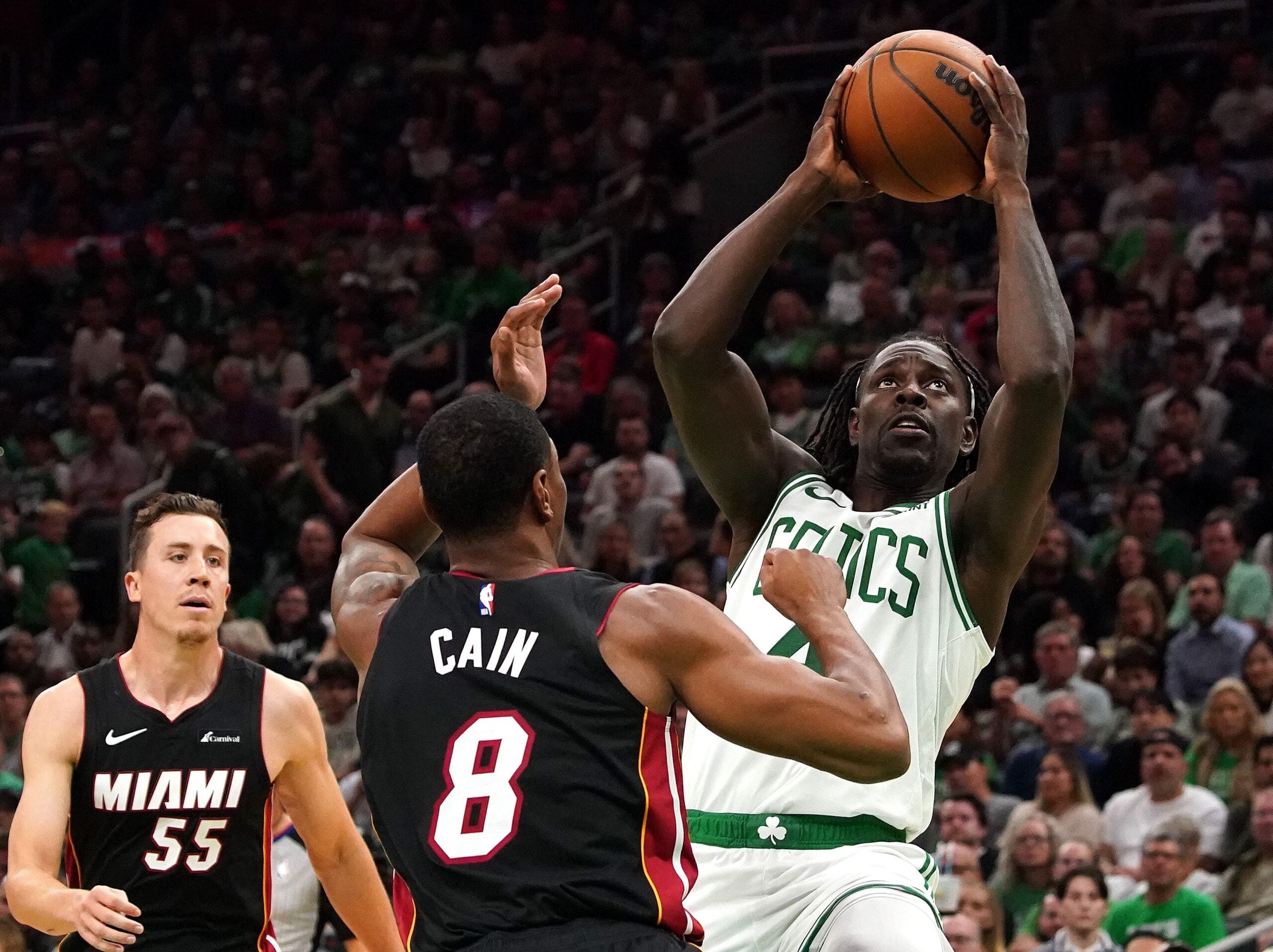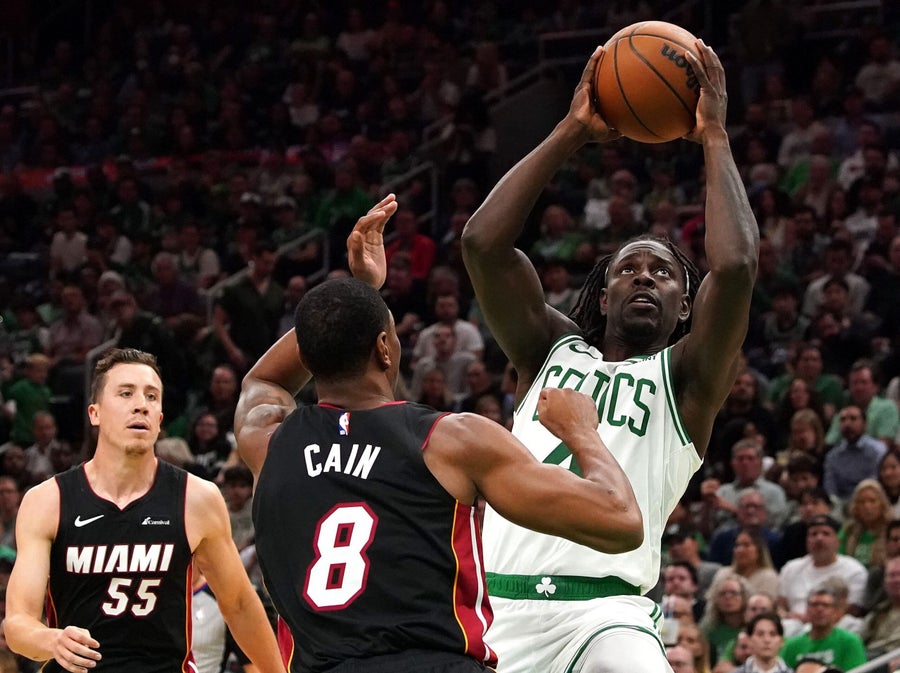 · Kristaps Porzingis: My perception of him before he got here is that he was some sort of joyless basketball robot. That turned out to be neither fair nor accurate. He seems to be having as much fun as, if not more than, any other Celtic. And beyond all of his other abilities, what a pleasure it is to have someone who can go to the post and get an easy bucket whenever the offense becomes stagnant.
· Derrick White: Let's see: He's selfless, clever, smart, malleable, alert, and good to excellent at everything. I don't know how else to say it other than that he is a quintessential winning Celtic who would fit on any team across any era.
· Al Horford: I love how much the Horford family loathes Sixers fans — and how playing in Philadelphia brings the best out of ol' Al. His four threes against the Sixers Wednesday accounted for 40 percent of his season total, and his five blocks doubled that total. His shot was off until that game, but considering how spry he has looked on the defensive end, it strikes me as a slump rather than a sign of lost legs.
· Sam Hauser: In the Celtics' first three games, he shot 20 percent (3 for 15) from 3-point land. In the eight games since, he's knocking down those high-arcing, banner-scraping threes at a 51.9 percent clip (27 for 52). Did anyone notice that Holiday seemed to go out of his way to get Hauser involved when he was struggling?
· Payton Pritchard: The unofficial First Team Preseason All-NBA selection is coming around in the real games after his frigid start, having gone 3 for 7 from three over the past three games after hitting just 5 of 27 from downtown to start the season.
Here's a stat that backs up my assertion that he's not really a point guard, but a valuable contributor nonetheless: He is averaging nearly as many rebounds per game (3.3) as assists (3.5).
· Luke Kornet: You know what he is? He's playable. And that is not an insult. He's fully capable of delivering 10-12 useful minutes per night, in which he'll have a couple of dunks off putbacks or lobs, set quality screens at the top of the circle, and struggle to rebound in traffic. His pluses counter his minuses, and he's helpful enough to give Horford the necessary rest during the regular season.
· Oshae Brissett: It seemed like he was going to become a regular part of the rotation when he came into the second game of the season against the Heat and provided a jolt of energy. But he has played just 12:33 over the six games previous to Friday's matchup with the Raptors, so there must be something more Joe Mazzulla wants to see.
· Dalano Banton: If he can learn to shoot at all, the Celtics will have something here. He's a terrific ballhandler for someone who is listed at 6 feet 9 inches and has a knack for cruising by defenders by shifting gears and changing his pace.
· Svi Mykhailiuk: His perimeter shot looks like someone tried to draw Klay Thompson's form from memory. If you could combine his shot with all of Banton's skills, you'd have one superb player. He's the kind of defensive weak link that opponents mistakenly believe Hauser to be.
· Lamar Stevens: He averaged 18 minutes per game last year for the Cavaliers, but has played just 17 minutes total for the Celtics. He's not a shooter (28.5 percent from three in his ca
Sign up for Celtics updates🏀
Get breaking news and analysis delivered to your inbox during basketball season.