Celtics
How Payton Pritchard responded after Drake lightheartedly said he looks like a 'crypto scammer'
"I do got some btc for ya @champagnepapi."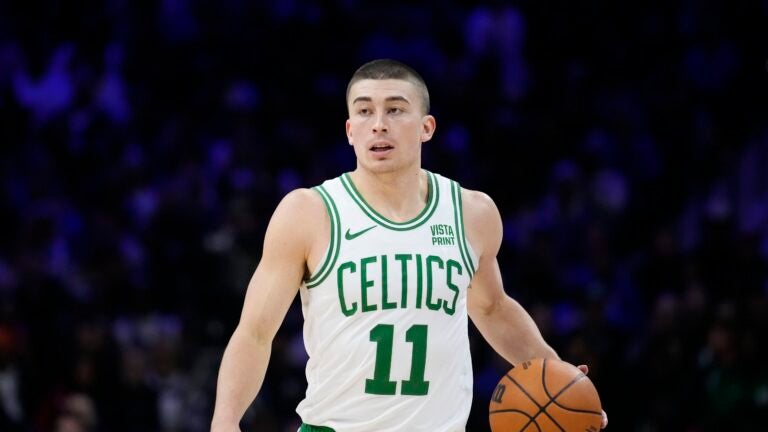 During the Celtics' 108-105 win over the Raptors on Friday, Drake appeared on the Toronto broadcast and took a shot at Payton Pritchard out of nowhere.
His tone was playful, but he certainly didn't hold back.
"Payton Pritchard's out there looking like a crypto scammer," Drake said.
Here's the full clip, in which the rapper Drake discusses the craziness of the in-season tournament court and more.
For those unaware, a crypto scammer is someone who "aims to gain private information, such as security codes, to trick a person into sending cryptocurrency to a digital wallet that may be compromised."
Only Drake knows whether he was simply surprised to see Pritchard on the court, poking fun at his look, or joking that he fleeced the Celtics with his new contract. Or perhaps it was none of the above.
Regardless, Pritchard took it in stride and wrote: "I do got some btc for ya @champagnepapi," in an Instagram story. BTC stands for Bitcoin, a form of digital currency.
Pritchard, who signed a four-year, $30 million extension this offseason, is averaging 4.8 points, 3.5 assists, and 3.3 rebounds per game while shooting 32.8 percent from the field and 23.1 percent from 3-point range.
Sign up for Celtics updates🏀
Get breaking news and analysis delivered to your inbox during basketball season.