College Sports
Boston College's Charlotte North wins Tewaaraton Award as nation's top college lacrosse player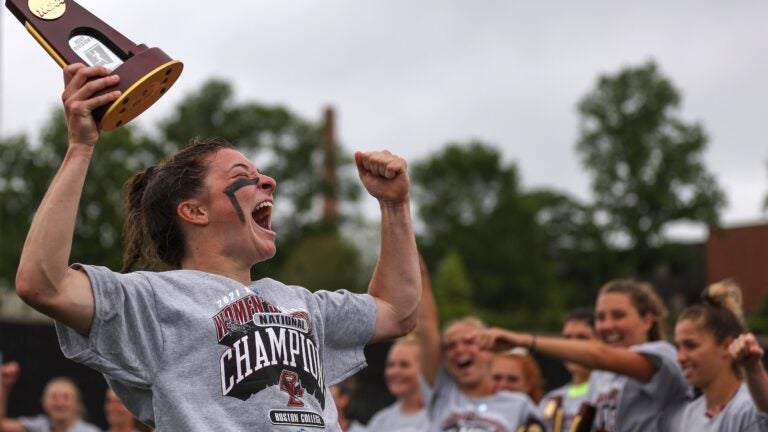 Boston College's Charlotte North won the Tewaaraton Award on Saturday, given annually to the nation's top women's collegiate lacrosse player, capping a dream season in which she set a Division 1 scoring record and the Eagles broke through for their first national championship.
North scored 102 goals this season, a record tops all-time among male or female players, including a record 31 in BC's five-game romp through the NCAA tournament. (The previous record was 23.)
Boston College, which lost in the national championship game of the last three NCAA tournaments prior to this year, upset undefeated North Carolina to make a fourth straight final, then beat Syracuse, 16-10, for the championship on May 30 in Towson, Md. North joins Sam Apuzzo, who won the Tewaaraton as a junior in 2018, as the only Boston College winners of the award.