Boston Marathon
Japan's Hiroyuki Yamamoto wins men's wheelchair race; American Tatyana McFadden is women's champ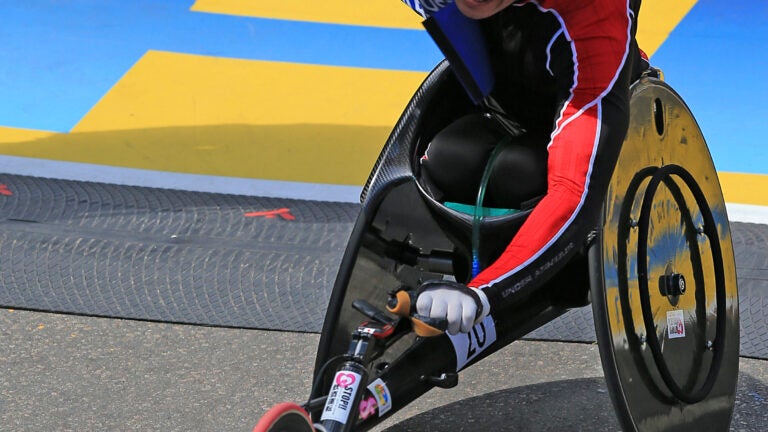 A pair of newcomers to the Boston Marathon were victorious in the wheelchair races Monday.
Japan's Hiroyuki Yamamoto won the men's wheelchair race, finishing in 1 hour 25 minutes 32 seconds.
In the women's event, Tatyana McFadden of the United States pulled away from the rest of the field to win in 1:45:25.
This is the first time Yamamoto, 46, has competed in Boston.
McFadden, a 24-year-old Russian-born resident of Maryland, also was racing on the Boston course for the first time.
"Ignorance may be bliss,'' said Yamamoto through his translator when asked whether his unfamiliarity with the course may have helped. He said he wanted to make his move at the 5-kilometer mark and his strategy went according to plan.
"I was told it was a downhill race, so I tried to take advantage of the downhills whenever I could,'' he said.
Ernst Van Dyk of South Africa, a nine-time winner, was second in the men's race.
Yamamoto was at the front of the pack for virtually the entire race. He built a 200-yard lead at the 8-mile mark and led by a similar distance for much of the race.