Boston Marathon
Running a Marathon Is all About Finding Your Passion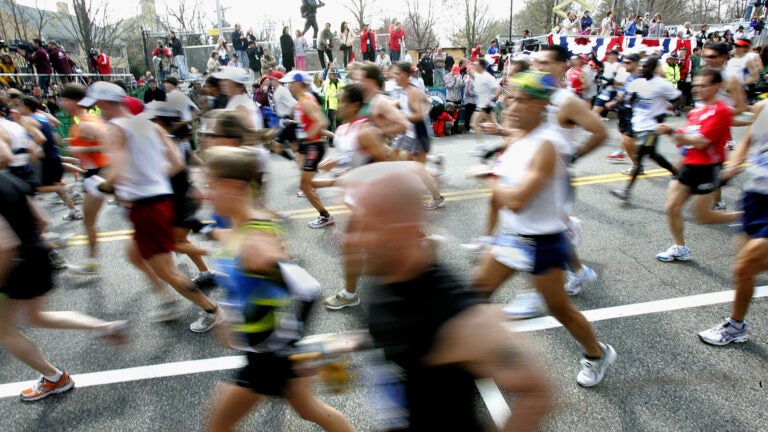 COMMENTARY
How often have you been at a crossroads in life wondering what you should do next, only to be asked by someone "what is your passion?'' It's not an easy question to answer. While there are a lot of things we all like and enjoy in life, there are only a few that we are truly passionate about.
Finding your passion is a journey. It's not something that appears overnight.
The true challenge in finding your passion is discovering the vehicle that enables you to find it, or rather, let it find you. For many of us, passion can be elusive because we spend too much time expecting it to magically appear. Therefore, if you are to truly find your passion, you must first find and focus on experience(s) that will enable you to understand the characteristics that passion embodies.
For me, that experience was a marathon.
The beauty of running a marathon is that it's much more than a race; it's a test of will and commitment. It reveals to all who run how passion can be found and nurtured. Each marathon is unique, each includes experiences that embody the meaning of passion. Here are some of characteristics that are core to successfully running a marathon and can make it such a powerful and life changing experience.
Desire
Passion is about desire. You have to want something. You need vision. Simply stated, to run a marathon you just have to "want it.'' It's not something that just happens. You have to train, put in time and, most importantly, understand what it means to work towards a long-term goal. To run a marathon, a fire must burn inside of you, and your goal day-in and day-out must be to feed, not extinguish, it.
Dedication
Passion is about dedication. While desire may light the fire, dedication is what keeps it burning. Dedication is about establishing purpose and becoming fully invested in what you are doing. In order to be successful, must stay focused on your objective and realize you will reap the rewards in time versus the wanting of instant gratification.
Commitment
Passion is about commitment. To me, commitment is about action and knowing that you can't just sit still and wait for something to happen. Again, when it comes to running a marathon, most people don't just roll out of bed on morning and decide to run 26.2 miles. No, once you have dedicated yourself to running a marathon, you need to be committed to accomplishing it. This includes training, planning, scheduling, sacrifice and much more. Beyond this, it's about making a pact with yourself that this is something you are going to do, and that you will stop at nothing to accomplish it.
Love
Above all, passion is about love. You hear it all the time, but finding and then following your passion is all about doing what you love. It's about following your heart, not just your head. I know I am having a great race or a great run when I am thinking about virtually anything else, other than what I am physically doing at the moment. Yes, I am certainly cognizant of my activity, but my love for the moment and what I am doing enables me to almost separate myself from the pragmatism of my movements.
I have to say that with less than a week to go before the race, am I truly excited? Yes. Am I a bit nervous? Of course. But I am truly looking forward to Marathon Monday? Most definitely!
Why?
Because when it comes to running a marathon, yes, I have trained hard, but all that hard work has been fueled by my passion. I'm burning with desire. I'm dedicated to my mission. I'm committed to journey. But, above all, I love running the Boston Marathon.
This year I am running in support of the Brigham and Women's Hospital (BWH) Life. Giving. Breakthroughs. Boston Marathon team. Since 1998, BWH has raised more than $6.6 million through its marathon program, and I'm proud to be a part of helping to increase that number. To lend your support, please click here.