Boston Marathon
Why this runner is banned from the Boston Marathon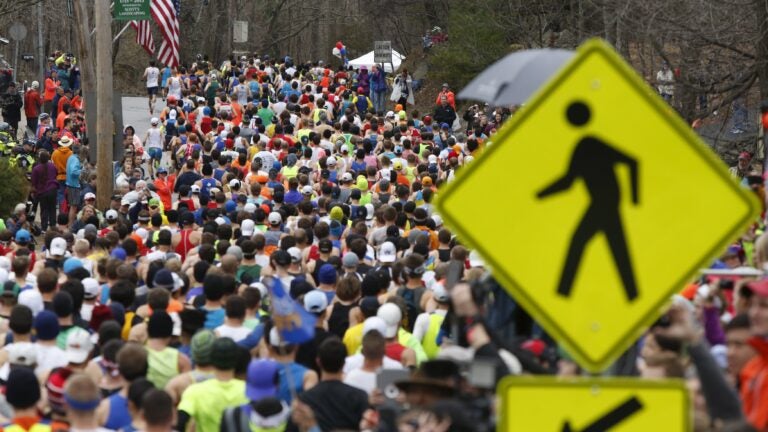 Gia Alvarez took to her blog last weekend to issue what she called "a cautionary tale."
The amateur runner had been looking forward to running the Boston Marathon later this month, a race she'd never run but classified as "THE race. … the shining star, the center podium." According to her blog, she'd qualified twice — in 2014 and 2015 — but couldn't make it either time. Last year, she wrote, she missed out while pregnant, and she gave her numbered bib to a friend.
That decision caught up with her, she wrote: The Boston Athletic Association, which organizes the marathon, banned her from the 2016 Marathon and all future races.
"Based on an 'anonymous tip' the BAA found out," she wrote. "They had photo proof that I wasn't the runner who ran with my bib. This breaks their rules and disqualifies me from running in any further BAA races."
The BAA confirmed that Alvarez was banned from the race for the transgression. A spokesperson added that "the BAA appreciates her efforts to use her blog as a platform to share rules with other runners." The spokesperson also confirmed the lifetime ban by saying a BAA rule violation results in a ban from future races.
Alvarez's post caused a stir among runners online, many of whom were critical of her for giving the bib away.
Another blog — Marathon Investigation, which describes its mission as "to work with runners and race officials to analyze race results and detect course cutters, bib swappers and other questionable results" — posted evidence that Alvarez had used the course time her friend achieved under her name in the 2015 race to qualify for 2016, a point Alvarez did not address in her blog post.
In the comments section of her post, Alvarez originally deflected a question over whether she had used her friend's 2015 time to qualify for 2016.
"I am not choosing to comment on that at this time," she wrote. "I wrote this to inform runners of the implications of giving away your bibs."
But in a follow-up post, Alvarez admitted that the qualifying time used to enter the 2016 race was not hers.
"I apologize for both the bib transfer and for using a time that wasn't mine," she wrote.
Alvarez wrote in her first post that transferring bibs is common.
"I did what so many of us do, we transfer bibs that are non-transferable. Some even sell them," she wrote, noting that her friend did not pay her for the bib. "We think it's innocent, we don't think we will get caught."
Last year, several runners sought to buy Boston Marathon bibs on Craigslist. Unlike bib sellers, one buyer suggested in an interview with Boston.com that he had little reason to worry about repercussions.
"You'll be disqualified? Disqualified from what? You're not qualified in the first place,'' the man, who spoke on the condition of anonymity, said.
The BAA and public safety officials have also pushed to end the proliferation of "bandit runners," or members of the public who jump in to the marathon without a bib in a tradition of outlaw charm.
Speaking to Alvarez's disqualification, the BAA spokesperson said the organization has "handled only a handful of similar cases in recent years."
Alvarez declined to be interviewed for this story but said in an email that she was sorry and hoped other runners would forgive her.
"I wish all of those runners running in the 2016 Boston Marathon a great race and many happy miles," she wrote in her second post.