Boston Marathon
What time do the Boston Marathon runners start?
Here are the starting times for the 2016 marathon.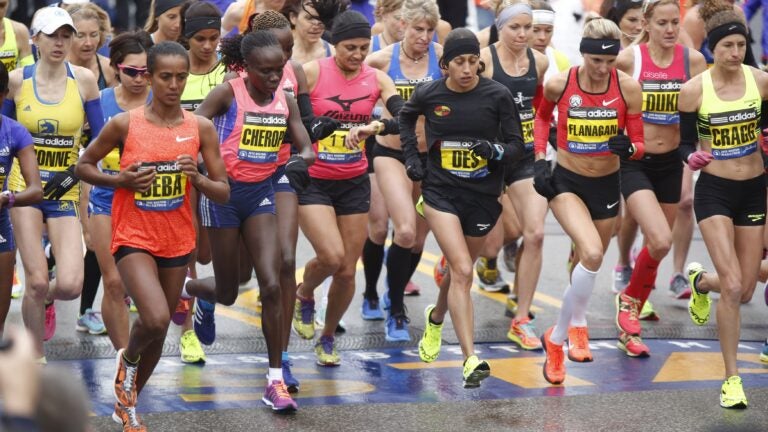 If you want to take in the action at the 2016 Boston Marathon—or if you're just trying to catch a glimpse of someone you know—getting there early is a must. But just how early should head out to the course?
That all depends on who you're trying to see. Starting times for the runners are staggered between 8:50 a.m. and 11:15 a.m. on Marathon Monday. In nearly two-and-a-half hours, more than 30,000 runners will cross the starting line in Hopkinton and begin their 26.2-mile trek toward Boylston.
Below are the start times for all groups in the 120th Boston Marathon:
Mobility impaired: 8:50 a.m.
Men's push-rim wheelchair: 9:17 a.m.
Women's push-rim wheelchair: 9:19 a.m.
Handcycles and duos: 9:22 a.m.
Elite women: 9:32 a.m.
Elite men and wave one: 10 a.m.
Wave two: 10:25 a.m.
Wave three: 10:50 a.m.
Wave four: 11:15 a.m.
Heading out to the course? Be sure to leave these seven items at home.