Boston Marathon
If you must travel around Greater Boston on Marathon Monday, here's how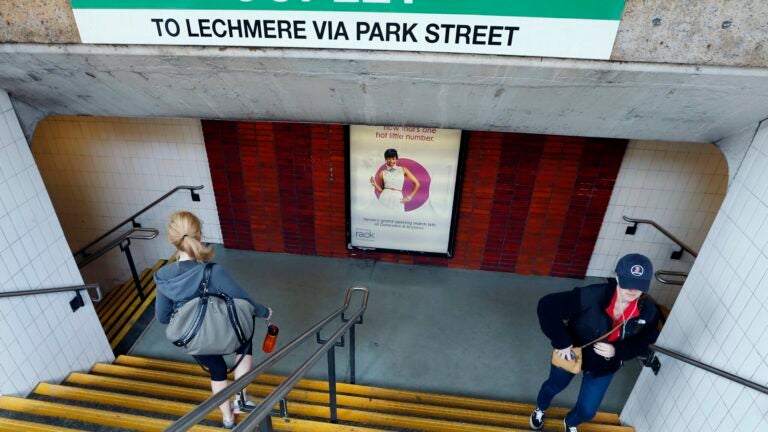 For some folks, the Boston Marathon means heading into the city to watch runners cross the finish line or cheer for family and friends who are running the 26.2-mile route.
For others, Marathon Monday is just business as usual.
Either way, the marathon makes traveling around Greater Boston a bit of a challenge.
Please be aware that many roads along the route (including Exit 22 on the Massachusetts Turnpike) will be off-limits during the Boston Marathon. In fact, the City of Boston recommends not bothering to drive a personal vehicle at all on that day. You can see a full list of road closures here.
In general, you should avoid Boston Common, Back Bay and Kenmore Square all day. Parts of Brighton will also shut down starting at 8:30 a.m.
Roads in Hopkinton and Ashland will close early in the morning on Monday, but should be open by 1:30 p.m. and 1:45 p.m., respectively.
Roads along the marathon route start closing in Framingham, Natick, Wellesley, Newton and Brookline around 8 a.m. or 8:30 a.m. and will stay closed until at least mid-afternoon. In some cases, like Brookline, they'll be closed into the evening.
If you decide not to drive, here are the key changes to know about other forms of transportation.
Subway
Public transportation will be a better option for getting into the city on Monday. But the MBTA has closed several Green Line stops along the Marathon route. This includes Copley Station and above-ground stations at South Street, Kent Street and St. Mary's Street.
The MBTA will also close the Berkley Street entrance and exits of the Arlington Station.
Buses
Marathon-related events taking place over the weekend will affect several MBTA bus routes on Saturday and Sunday, especially those in the Back Bay area. Many more routes will be affected buy the road closures on Monday. Please visit the MBTA's website to see if your bus route will be affected.
Bikes
Bicycles are not permitted on any MBTA vehicles during the Marathon to ease congestion.
On Sunday, April 17, the MBTA will allow bikes on Northside Commuter Rail lines but bikes will not be allowed on the MBTA's Southside Commuter Rail lines.
No bikes will be permitted on commuter rail trains on Monday, April 18.
Commuter Rail
According to the MBTA's' website, the following commuter rail lines will operate on a regular weekday schedule: Fairmount, Fitchburg/South Acton, Framingham/Worcester, Franklin, Greenbush, Haverhill, Kingston/Plymouth, Lowell, Middleborough/Lakeville, Needham, Newburyport/Rockport and Providence/Stoughton.
Additional service on the Framingham/Worcester will be available on Monday.