Boston Marathon
How long is a marathon? 10 basic facts about Boston's race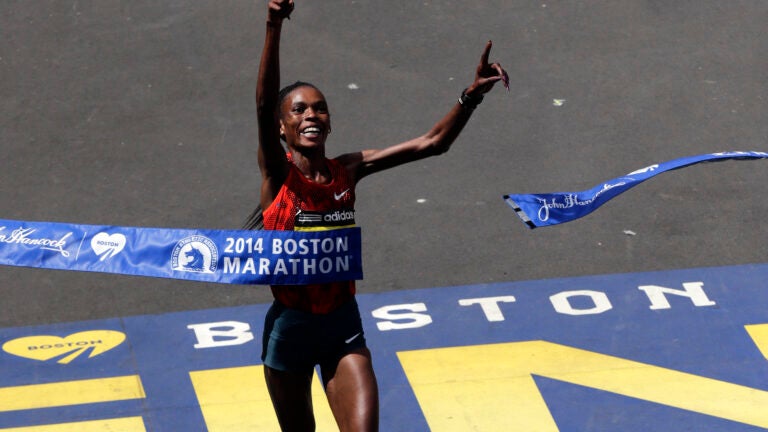 The 2016 Boston Marathon will begin on Monday, April 18. Here is some of the basic information you should know about the historic event.
Length: According to Olympic standards, marathons are 26 miles and 385 yards, or roughly 26.2 miles long.
Route: The Boston Marathon starts on Main Street in Hopkinton, Mass. The race goes east along Route 135, then follows Route 16, continues on Route 30, and finishes near the John Hancock Tower in Copley Square in Boston.
First year: Via the Boston Athletics Association, John J. McDermott was the first winner of the race in 1897, it's first year. The Boston Marathon, however, started as a 24.5 mile race, and was changed to Olympic standards in 1924. It is the oldest marathon in existence.
First woman: In 1966, Roberta Gibb was the first woman to run the entire Boston Marathon. According to BAA.com, she hid in the bushes at the start of the race and ran without a bib, and therefore was not an official finisher. When women were allowed to run in 1972, Nina Kuscsik became the first official women's champion.
First wheelchair race: The BAA recognized the wheelchair division in 1975. The first winner was Bob Hall.
Fastest men's time: Kenya's Geoffrey Mutai ran the Boston Marathon in 2 hours, three minutes, and two seconds in 2011. At the time, it was a world-record pace.
Fastest women's time: Kenya's Rita Jeptoo ran the race in 2 hours, 18 minutes, and 57 seconds in the 2014 Boston Marathon, and set the women's course record.
Ages: Runners must be 18 years old to run the marathon. The oldest person ever to complete the Boston Marathon is 82-year-old Katherine Beiers.
Where to watch on TV: Local coverage will be on WBZ-TV. National coverage will be on NBC Sports. Schedules for the coverage can be found here.
When: Here are the start times for the race, via BAA.com:
Mobility Impaired 8:50 a.m. ET
Men's Push-Rim Wheelchair 9:17 a.m. ET
Women's Push-Rim Wheelchair 9:19 a.m. ET
Handcycles & Duos 9:22 a.m. ET
Elite Women* 9:32 a.m. ET
Elite Men & Wave One 10:00 a.m. ET
Wave Two 10:25 a.m. ET
Wave Three 10:50 a.m. ET
Wave Four 11:15 a.m. ET
32 Boston Marathon photos to make you feel like you were there
[bdc-gallery id="359575″]