Boston Marathon
Meb Keflezighi's running playlist includes these 5 songs
Maybe you've heard a few of them before.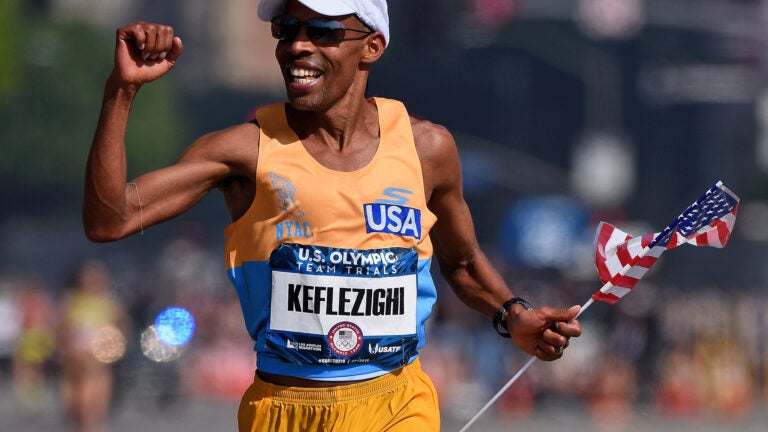 If you see Meb Keflezighi running along the Charles River this weekend and call out, don't be offended if the 2014 Boston Marathon champion doesn't respond—he probably just can't hear you.
"When [I run] by myself, I just gotta have my music, and get it going," said Keflezighi, who's in town for Monday's marathon.
"Sometimes I dance in the middle of a run," he added, with a laugh.
So what's on an Olympic marathoner's playlist? On Friday, Keflezighi shared a handful of his favorite tracks. Maybe you've heard a few of them before.
"Empire State of Mind" by Jay-Z and Alicia Keys—his current favorite
"Survivor" by Destiny's Child
"Lose Yourself" by Eminem ("I think about [this song] when I race, 'One shot, one opportunity, get it done…'")
"Beat It" by Michael Jackson
"Eye of the Tiger" by Survivor
"I'm not in tune with new songs, to be honest, because I'm old-fashioned," he explained.
Keflezighi said he also listens to music from his native Eritrea, including songs about the country's war times and guayla music, which is played at weddings.
"They're inspirational," he said.