Boston Marathon
How to watch the Boston Marathon live, online or on TV
You can stream the Marathon live, watch it on TV, or listen to it on the radio. Here's how.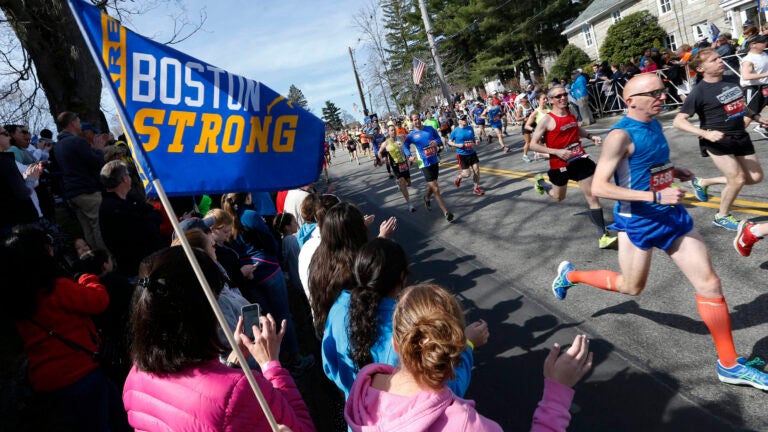 When it comes to picking a spot to watch the 120th Boston Marathon, fans have approximately 26 miles' worth of road to choose from. But if you'd rather get updates on the race from the comfort of your home, you're in luck: there are a few places you can watch, stream, and listen to Marathon coverage without having to even travel into Boston.
First things first: When does everything start?
The first start time is at 8:50 a.m., for mobility impaired runners. To see the full list of start times, click here.
If you want to watch it on television….
Local coverage will be available on WBZ-TV (CBS). Live broadcasts will play on CBS from 7 a.m. to 3 p.m. on Monday, April 18. CBS will replay the race at 8 p.m. that night on myTV38.
National coverage will begin on NBC Sports Network on Sunday, when a preview show will air at 8.p.m. on April 17. NBC Sports Network will then broadcast live race coverage from 8:30 a.m. to 1 p.m. on Monday, April 18. Their marathon replay will air at 8 p.m.
For program and channel information, check your local listings.
If you want to listen to it on the radio…
WBZ NewsRadio 1030 will broadcast Marathon updates at 9:15 a.m. on Monday. CBS will host a radio show dedicated to the event and reporters will give live coverage from the course.
If you want to live stream it….
The race will be streamed live at CBSBoston.com. They will cover the marathon in its entirety and have a camera locked on the finish line, tracking runners as they complete the race.
BAA.com will also host a live stream.