Boston Marathon
2015 women's champion Caroline Rotich drops out of Boston Marathon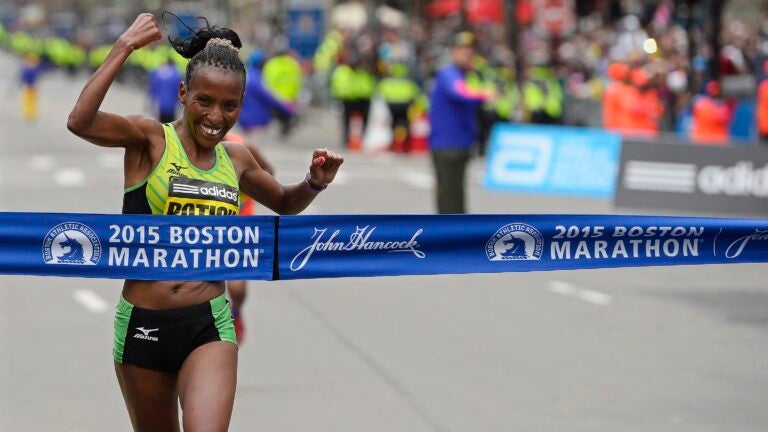 Caroline Rotich won't be repeating her Boston Marathon victory.
The 2015 race winner dropped out of this year's race at the 5-mile mark, pulling up short as the lead pack of elite women runners continued toward Boston.
Women's defending champ Caroline Rotich geting her ankle taped at Mile 5, is officially out of 120th #BostonMarathon via Spotter's Network

— WBZ Boston Marathon (@WBZmarathon) April 18, 2016
Rotich won the 2015 race in a time of two hours, 24 minutes, and 55 seconds.
Photos: Scenes from the 2016 Boston Marathon
[bdc-gallery id="691078″]