Marathon
There's a Boston Marathon party at the foot of the Newton hills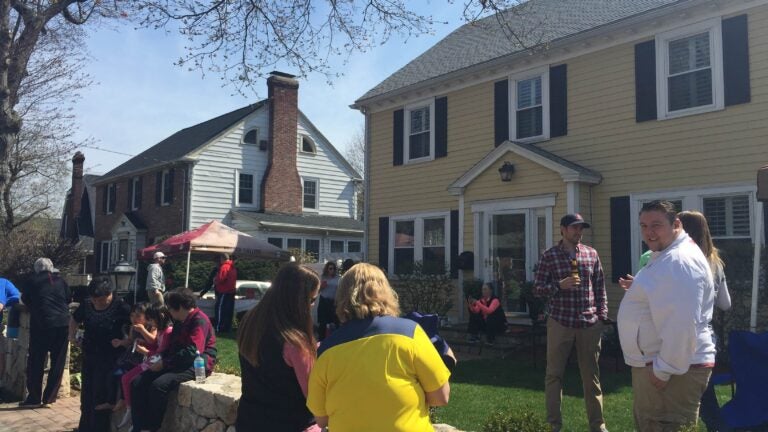 When Boston Marathon runners reach Alison Foley's house in Newton, the hard part is just beginning.
Foley, the Boston College women's soccer coach, lives just about 100 yards from the infamous right turn onto Commonwealth Avenue — the start of the dreaded Newton hills, the series of slopes leading up to Heartbreak Hill.
"You see the anxiety in everyone's eyes," she said.
But those in her front yard this Marathon Monday weren't grimacing. With beers and beverages in hand, they watched the handcyclists and wheelchair racers go by in the early part of the day.
When Foley bought her house on Washington Street 11 years ago, one of the selling points was the marathon course view.
"It probably cost me an extra $25,000," she said, laughing.
She said she expects more than 200 people to circulate in and out throughout the day.
She'll also have the best view to see two of her senior soccer players run. Madison Meehan is running in memory of her father for Dana-Farber, while Coco Woeltz is running to raise scholarship money for the Noble and Greenough school.
"It's a big celebration," Foley said.
Photos: Scenes from the 2016 Boston Marathon
[bdc-gallery id="691078″]