Boston Marathon
This is how far women have come since one first ran the Boston Marathon 50 years ago
In 1966, women weren't allowed to run the race. Now, they make up almost half of all runners.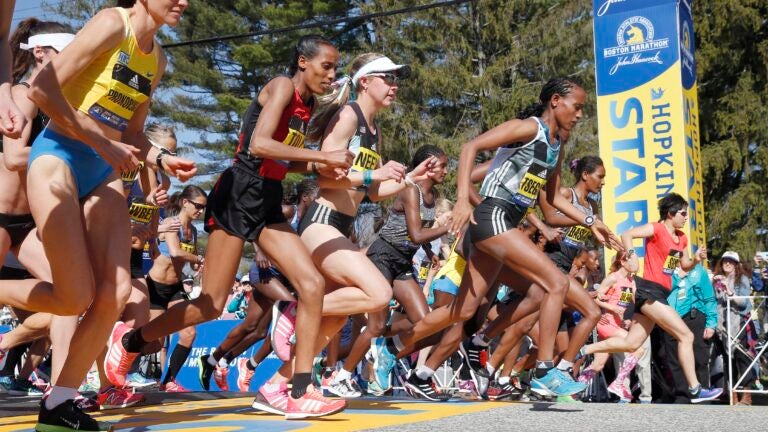 In 1966, only one woman ran the Boston Marathon when Roberta "Bobbi" Gibb hid her blonde ponytail in a hooded sweatshirt and snuck onto the course.
Now, 50 years later, there are 14,112 women in the race—45 percent of total runners.
The 2016 Boston Marathon marks 50 years of women running Boston, and over that period, they've carved out a strong presence in the marathon-running world, disproving the 1960s Amateur Athletic Union notion that "women are physiologically incapable of running 26.2 miles," according to The New York Times.
Here's how the gender breakdown has changed in marathon running overall from 1980 to 2013, according to Running USA:
In honor of Gibb leading the pack for women runners, she was named grand marshal of the 2016 Boston Marathon. The grand marshal rides in a car ahead of the pack, signifying that the runners are close behind.
"Not only did Bobbi Gibb's run lead to women's participation in marathoning, but it also proved that courage and determination can lead to change," BAA President Joann Flaminio said in a statement.
Photos: Scenes from the 2016 Boston Marathon
[bdc-gallery id="691078″]