Boston Marathon
The first American finisher in the Boston Marathon is from Massachusetts
South Hadley native Zachary Hine has a history of dominating Bay State road races.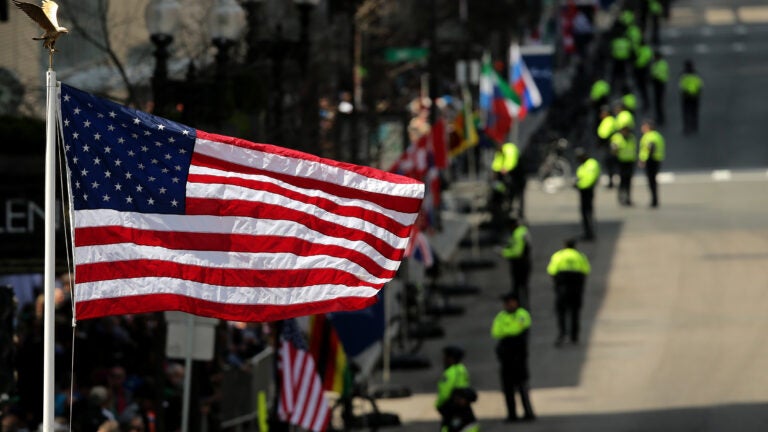 Placing in Massachusetts road races is nothing new for Zachary Hine.
Yet the 28-year-old South Hadley native, the first American man to finish the 120th Boston Marathon, was still pretty thrilled with the top-finish back in his home state.
"I was hoping to finish in the top 20, but having the 10th place is even better," Hine told The Boston Globe after finishing the race in 2 hours, 21 minutes, and 37 seconds.
"Having a great race in Boston is something that I was hoping for, and finally this was a great finish," he said. "I've been watching this race since I was a kid. This race means a lot to me."
As a senior at South Hadley High School, Hine was the 2004 state Division II cross country champion and the state runner-up for the mile in track. He also ran competitively at Cornell University, where he received a master's degree in mechanical engineering.
Hine also ran the marathon five years ago, finishing in second out of all American men and 16th place overall with a time of 2:16:54—less than 14 minutes behind the 2011 winner.
Though Hine's finish this year is slower than his 2011 finish, he closed in on the first-place pace. He was less than nine minutes behind 2016 winner Lemi Berhanu Hayle.
The Boston Herald reported Monday that Hine is first Bay State native to finish in the top 10 since 1986.
"I'm really happy with how it went," Hines told his hometown's local paper, the Daily Hampshire Gazette.
His then-first marathon in 2011 qualified him for the 2012 Olympic trials, though, according to MassLive, he shortly thereafter re-focused on shorter distances.
In 2012, he won the Holyoke St. Patrick's Day 10K with a time of 29:37. In 2013, he finished the Holyoke race in 29:28 and then finished sixth at the Westfield 5K with a then-best time of 13:51.
According to MassLive, Hines moved to Boulder, Colorado to train at high altitudes, running twice a day, up to 120 miles a week. He currently resides in Dallas.
His sister, Melissa Hine, also ran in Monday's race, finishing in 3:16:35.