Boston Marathon
A giddy Lemi Berhanu Hayle celebrated his Boston Marathon win with a victory leap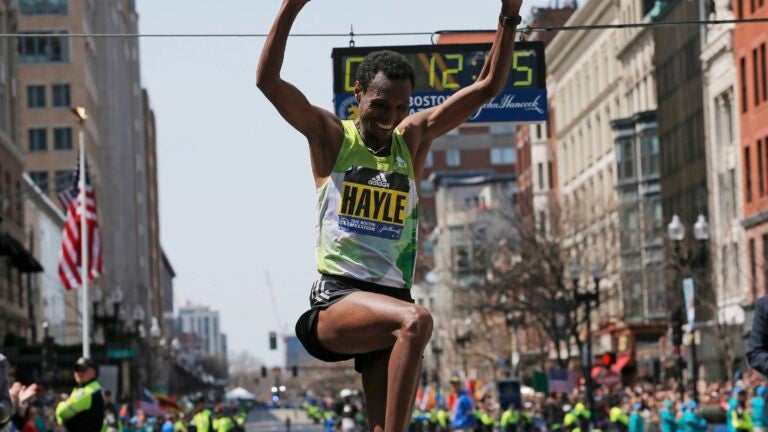 Call it a hop, skip, or a jump, but Lemi Berhanu Hayle sure was excited to win the Boston Marathon.
The 21-year-old Ethiopian pounded his chest and leapt into the air as he crossed the finish line in a display of pure, unadulterated joy.
That feeling when you win the #BostonMarathon! pic.twitter.com/epiYW9MPSd

— Eric Levenson (@ejleven) April 18, 2016
Hayle finished in 2 hours, 12 minutes, and 45 seconds, topping last year's winner and fellow Ethiopian Lelisa Desisa by 47 seconds.
Along with a golden crown, Hayle is awarded $150,000 in prize money for the victory.
Photos: Scenes from the 2016 Boston Marathon
[bdc-gallery id="691078″]