Boston Marathon
Here's why there are thin blue lines on the final stretch of the marathon route this year
It's a new addition for the 120th Boston Marathon.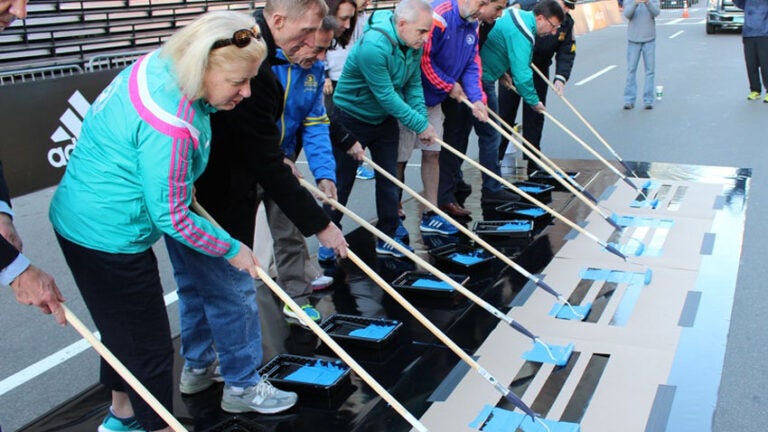 There's something new on the Boston Marathon course for its 120th year: the Boston Police Department painted three thin blue lines on the race's final Boylston Street stretch.
Commissioner Bill Evans helped paint the lines Sunday morning. Within the law enforcement community, thin blue lines are a symbol of of the role police officers play in a community by separating good from evil in society, according to the BPD.
Runners will have a blue-line guided path to the finish time as they make their final left turn at Hereford Street.
Evans, an avid runner himself, opted not to run this year's Boston Marathon after the Brussels attacks so that he could better tend to security duties, he said. Earlier this year he completed the Houston Marathon in honor of Martin Richard, the 8-year-old who was killed in the 2013 bombings.
Photos: Scenes from the 2016 Boston Marathon
[bdc-gallery id="691078″]