Boston Marathon
Kids run a water stand for Boston Marathon runners in Newton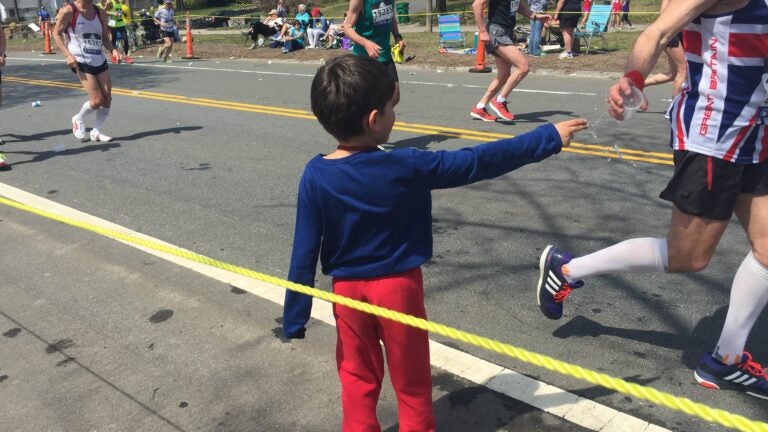 Is this Heartbreak Hill?
That's the question many runners ask as they crest the peak in the road and stop for water in front of Mike Denaro's Newton house.
Denaro doesn't have the heart to tell them they're just getting started.
For the last 15 years, Denaro and his family have set up an ad hoc water station, with kids handing out plastic cups of water dispensed from a home bubbler. On hot days like Monday, they have freeze pops, too.
Denaro and his peers used to hand out the water, but they've passed the duties on to the next generation.
"The kids love helping runners," he said. "I think that's where they pick up the love of running."
The kids sprinted between the water table and the course, spilling a bit as they go. "Cold water!" they yelled. "You got it!"
Photos: Scenes from the 2016 Boston Marathon
[bdc-gallery id="691078″]